Empowering the community: Meet Sally Campbell, our Positive Behaviour Support Practitioner in Ipswich
Sally Campbell & Melody Dexter
01 May 2023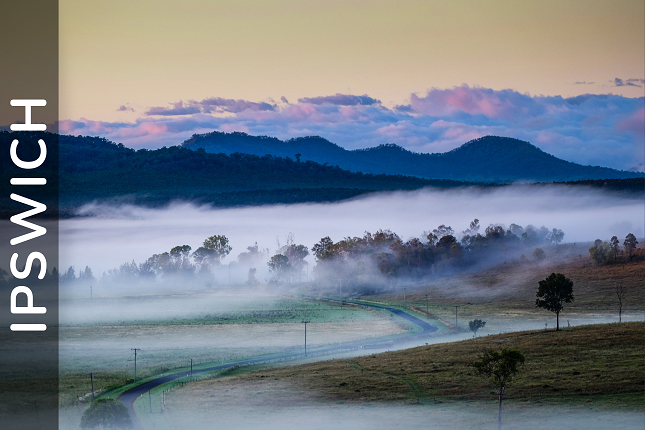 We're now delivering Positive Behaviour Support in Ipswich, Queensland! We've been in Queensland for over a year now and we're grateful that we're able to reach more people throughout the state.
Positive Behaviour Support can make a real difference in the lives of individuals with disability, as well as the important people in their lives such as parents, siblings, family and carers. Today I sat down with Sally Campbell, Behaviour Support Practitioner based in Ipswich.
Meet PBS Practitioner Sally Campbell
Sally, tell us about you!
My background is in education where I've been a teacher in both primary and secondary education both in the UK and Australia. I've also been a Head of Special Education Services (HOSES) in Brisbane and rural Queensland. My last role was as a Deputy Principal in a high school.
I've worked in Ipswich for the past 14 years. I love working in the behaviour space and am looking forward to working closely with my clients.
On a personal level, I love the country and am blessed to be able to live on the Scenic Rim. This location gives me the best of both worlds as Ipswich city is 25 minutes away but I get to live in a rural environment. I love the Scenic Rim for its fields, fresh air and fresh local produce — the food here is amazing.
Local businesses work together to promote the region and share their goods through the Scenic Rim Farm Box, this allows those who don't live here to access fresh produce from the local businesses. A favourite in the Farm Box and a favourite place to visit is Lovetts Cafe where you can sample all kinds of local produce made into delicious meals and snacks.
This area is also lucky to have many great activities and places to visit with a wealth of history in the area. Our yearly sunflower and round bale festivals bring together our community and visitors to share the beauty of the region. Having all this and being so close to the city of Ipswich where there are great schools, hospitals, shopping and entertainment.
Living here allows me to enjoy my hobbies which involve horse-drawn carriage driving. I have a retired harness racing horse, called Ziggy, who was a real winner on the track before retiring and becoming a carriage horse. I also breed labradors and labradoodles for use as therapy dogs. Living on the Scenic Rim allows us the space to do this and provides a great environment for our pets.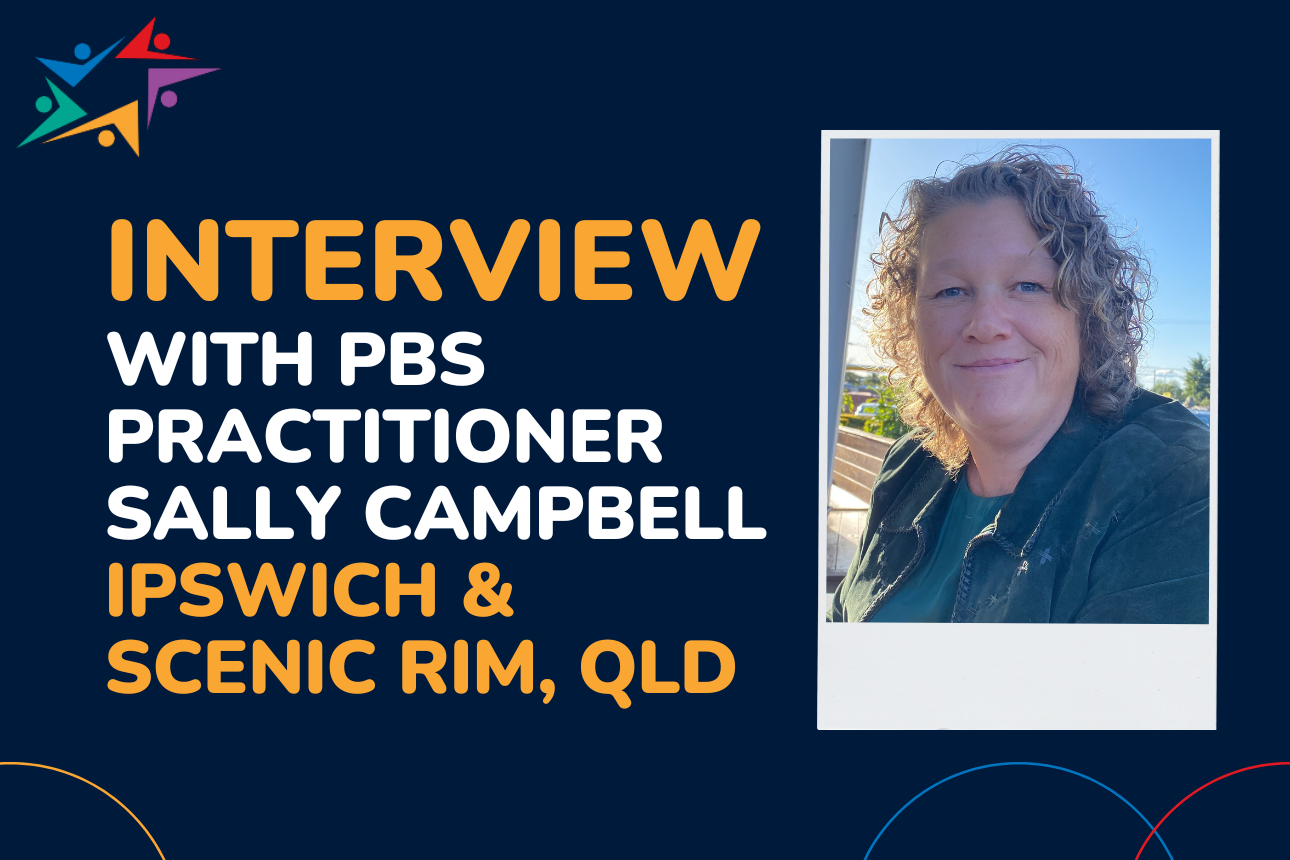 You're conducting research around student disengagement and achievement. Can you tell us about your PhD and why this topic is important to you?
I became interested in the area of disengagement about 20 years ago when working with students who found school to be a challenging experience. In 2015 I started my PhD exploring what things kept disengaged students attending school. I wanted to look in-depth and in detail at how influence works in school so that we can understand how factors in school are experienced by students.
I conducted research over three years working with the most amazing young people who, despite not liking school and being very disengaged, persevered and finished grade 12. Currently, I am writing my thesis with the aim to be finished later this year. I am very excited about the data gained from my research as it shows how teachers and school staff work tirelessly to create learning environments and opportunities for their students. It is these relationships that enabled the students I researched to complete school and not drop out early.
Supporting students with disability
Sally, you've supported students with disabilities for a long time now. How has this influenced the way you work with students?
The things that are most important to me are:
Listen — really listen to what you see and hear.
Ask questions — actually ask the young people you work with — every student who I have worked with has been able to communicate in some way with me. You just have to ask the right way and pay attention to what is being communicated back.
Always be respectful and never presume that you know what the other person is experiencing, even if we can walk in another person's shoes, it may not be the same experience as what they have.
Can you share an example of how Positive Behaviour Support or PBS principles have helped improve a student's quality of life?

I believe that for education to be successful we have to really understand what an individual needs to be a learner. We also need to understand what skills and knowledge they will need to be able to actively participate in society. Whether that be to be able to cook simple meals so they can care for themselves with some independence or teaching them communication skills so they can interact and communicate with others.
Understanding the needs of my students and clients is core to my beliefs and I work to ensure that my students and clients are actively involved in this process, as I believe this is key to their engagement and success.
Have you seen how PBS can lead to better educational outcomes for students with disability?
I have been so lucky to work with the most amazing young people, who have a growth mindset and are determined not to be defeated. Tyson is a local superstar who through working with him at school he has gone on to having a great career with the Ipswich Jets Team. Tyson operates the scoreboard on match days and is a valued member of the team and club.
My team and I spent an entire staff meeting brainstorming ideas that would allow Tyson to be involved in work experience. In discussion with his carer at the time we came upon the idea of working with the Jets. The club was amazing and embraced the opportunity for Tyson to become part of the club, a relationship that continues still today.
I am blessed to have worked with Tyson and many other young people who do not let a disability stop them from achieving their dreams.
Positive Behaviour Support in Ipswich
Sally, you're based south of Ipswich, in the northern part of the Scenic Rim region. This means that you can provide Positive Behaviour Support in quite a few areas.
My location allows me to service Ipswich, the Lockyer Valley and the Scenic Rim and Warwick area. I'm also able to provide a mix of telePBS and in-person Positive Behaviour Support in Toowoomba, Stanthorpe and the Gold Coast area.
What are the main steps involved in Positive Behaviour Support?
As mentioned above, when working with my clients around PBS it is important that they are fully included in the process. Building a strong, respectful and trusting relationship with my clients allows them to be fully involved and consulted in the whole process. This also allows us to build a plan with goals that are achievable, so that we can create a successful change in behaviour.
How to make a referral for Positive Behaviour Support in Ipswich, QLD
You can make a referral for Positive Behaviour Support on our website using the "Make a Referral" button or you can access our referral form here. Anyone can make a referral for Positive Behaviour Support, including NDIS participants, their family or carers, support coordinators, GPs, occupational therapists, speech therapists and more.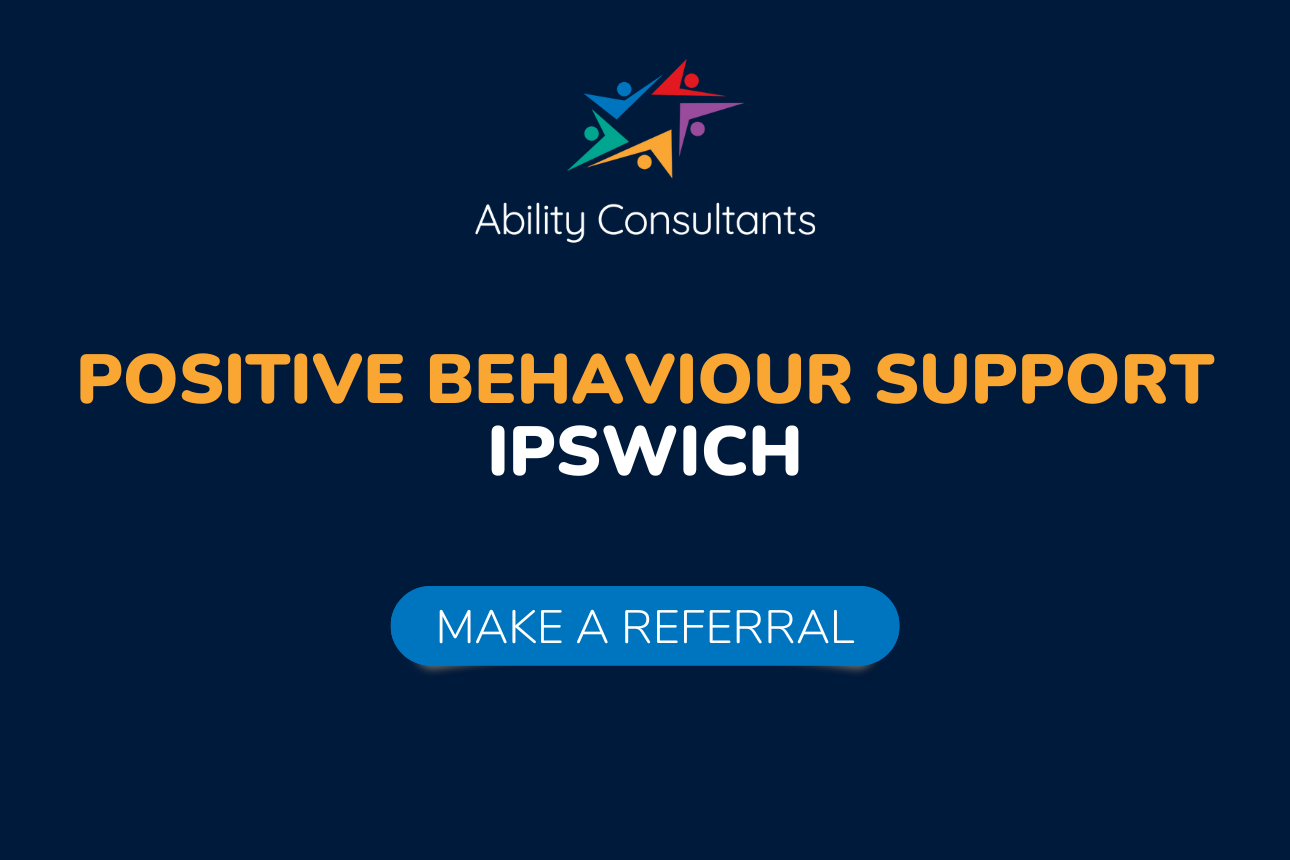 Life in Ipswich and the Scenic Rim, Queensland
Sally what are your top accessible recreation areas or activities in the Ipswich area?

Ipswich has a deep and rich history as it was originally created as the capital of Queensland, however, this eventually became Brisbane due to Brisbane's access to the sea and the port of Brisbane. Ipswich continued to be a major town with its mining and a huge railway workshop, which is now a local attraction and museum, loved by young and old.
Ipswich has the best of both city and country where you can access fishing, boating and water sports. For those that prefer the land to the water there are numerous country shows, bull rides, musters and horse events in the area, not to mention the Rail Trail which follows the old disused railway line from Ipswich to Esk, a great route to walk, cycle or ride in the area. Not to mention the Willowbank Raceway for those who love the speed and excitement of the combustion engine!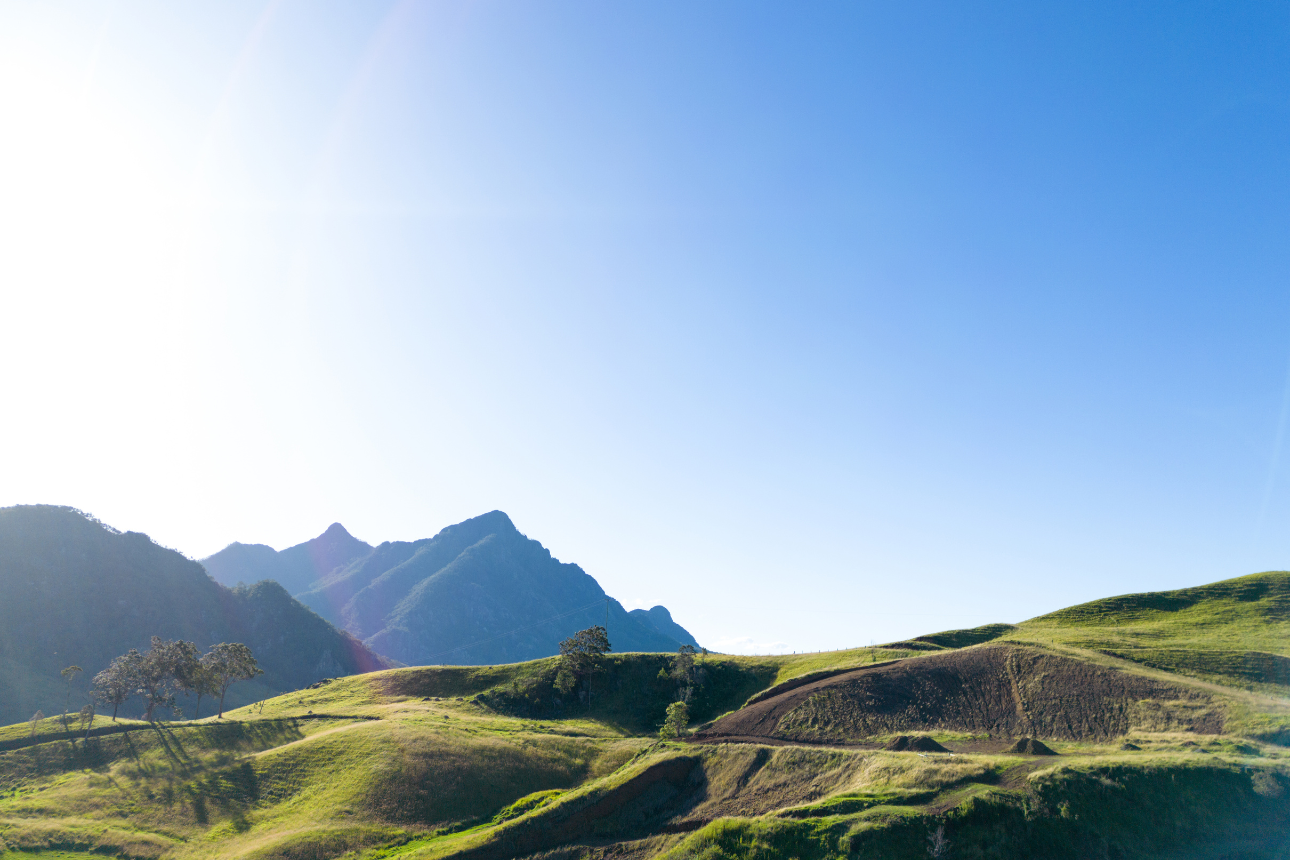 What about the Scenic Rim — are there any top accessible tourist attractions in the area?
As much as I love Ipswich, the Scenic Rim is my absolute favourite and I believe it is the best place in the world to live. Harrisville is famous for its haunted Royal Hotel that serves the best food and drinks. They have the most beautiful railway carriages that have been turned into amazing accommodation that celebrates the historic origins of Harrisville and the railway line that opened that connected us to the southern part of the country.
We also boast Summer Land Camels, a dairy farm, where you can enjoy a camel milk latte while feeding the camels.
In Kalbar, the next village over, they have the creators of the Scenic Rim Farm Box who offer a taste of the country to the city. Lovetts is a favourite place to go where the finest of local ingredients are created into amazing meals and snacks. Butcher and Co. are the local butchers who source amazing local produce, as well as farming their own beef. The Scenic Rim is also famous for hosting the yearly hay bale sculptures, where each sculpture must have the word "hay" in its description!!!
Want to know more about Positive Behaviour Support in Ipswich?
If you'd like to find out more about Positive Behaviour Support, we have useful resources about Positive Behaviour Support on our website, including videos explaining Positive Behaviour Support and Positive Behaviour Support Plans.
NDIS Provider in Ipswich
Ability Consultants is a Registered NDIS Provider in Ipswich, Queensland. We provide Positive Behaviour Support throughout Australia, supporting NDIS participants by creating freedom and social connection through easy access to Positive Behaviour Support.
If you're an NDIS participant, family member, support coordinator or referrer, please feel welcome to contact us on 1300 694 625 or by using our contact form on our website. We're more than happy to answer any questions about Positive Behaviour Support and how we can help you improve your quality of life.