Top tips for your telePBS call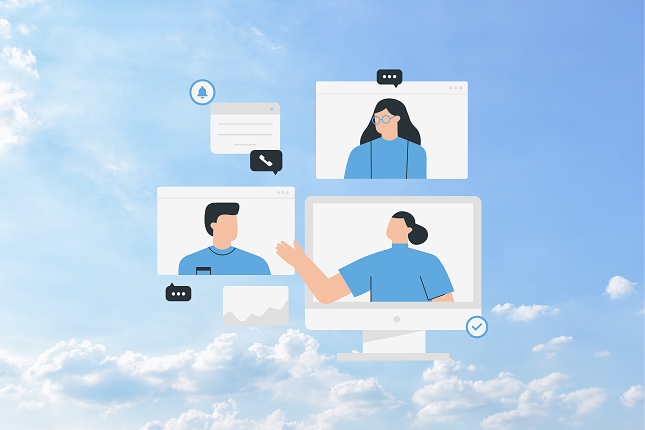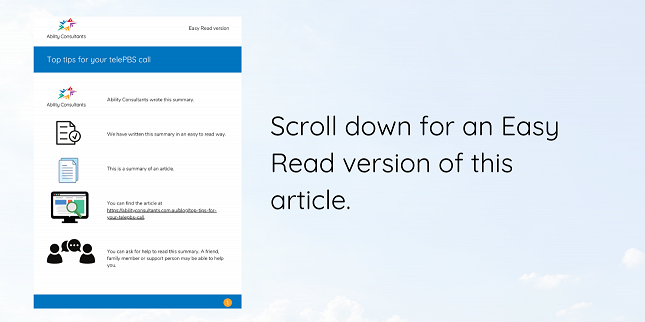 Do you have an upcoming phone or video call with your behaviour support practitioner? Not sure how to prepare or what you'll need? This article's for you.
What is telePBS?
TelePBS takes place when you participate in positive behaviour support using technology. This can include phone calls, video calls, online meetings, emails or online chat. Sometimes telePBS is known as telepractice.
You can learn more about telePBS in our article "What is TelePBS".
How to prepare for your telePBS call
If your telePBS call is a phone call, you'll need a mobile phone or landline and a quiet place to take your call.
If your telePBS call is a video call, you will need:
a mobile phone, tablet or computer,
a quiet, well-lit place, and
an internet connection.
How do I connect to my telePBS call?
Your practitioner will email you or your support person with details of your call, including what day, time and how to join.
If you're catching up on the phone, your behaviour support practitioner will call you — simply get comfy and sit tight.
If you're catching up online, when your appointment starts click on the link that your practitioner has emailed to you or your support person.
> You might be asked to enter a passcode, which can be found on your email invitation.
> If there's a waiting room, you'll be placed in the virtual waiting room and your practitioner will let you into the meeting as soon as they are ready.
For more information on how to join a Zoom call, visit our articles: