Meet Jazzy Rouse: Shaping positive change as a behaviour support practitioner in Sydney
Jazzy Rouse with Melody Dexter
30 June 2023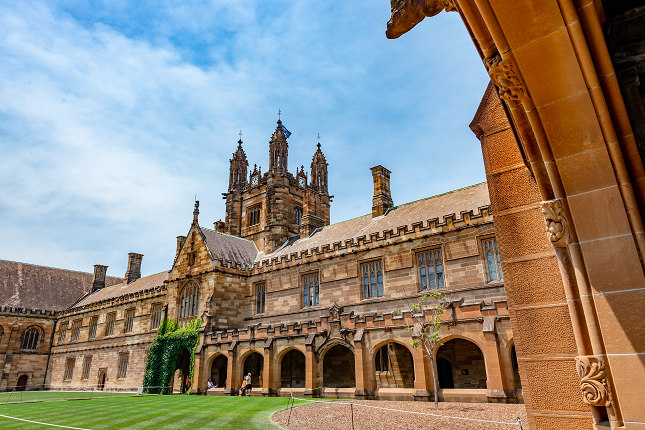 Working as a behaviour support practitioner in Sydney, Jazzy Rouse builds confidence not only in her own clients but also with other behaviour support practitioners at Ability Consultants.
Today we warmly welcome Jazzy to the spotlight, in a short interview about her role as a Behaviour Support Practitioner and Team Leader. Jazzy graduated from The University of Sydney with a Bachelor of Science degree, majoring in psychology, and went on to complete a Graduate Diploma of Psychology, Advanced.
As a behaviour support practitioner in Sydney, Jazzy supports NDIS participants throughout Sydney, providing Positive Behaviour Support to help improve quality of life for her clients.
As a team leader, Jazzy supports behaviour support practitioners in Sydney, providing clinical supervision and support, to ensure all our clients receive the best outcome possible and to support the growth and development of her mentees.
Meet Jazzy Rouse, behaviour support practitioner and Team Leader in Sydney
Jazzy, tell us about you!
Hi, I am Jazzy and I have been a behaviour support practitioner with Ability Consultants for nearly three years. I live in Sydney and spend most of my weeknights at exercise classes and my weekends trying to find gluten-free treats around Sydney!
What path led you to your role as behaviour support practitioner?
I have always been interested in human behaviour so I studied a psychology course at university. When I was in my second year I took an elective course titled "The sociology of deviance and difference". It changed how I thought about society and its structures and, importantly, opened my eyes to some of the many challenges faced by individuals with disabilities. I had family members work in the disability sector and absorbed information from them. At the time I was working as a manager in the entertainment industry and I came to a career progression point and decided I wanted to do something with more purpose.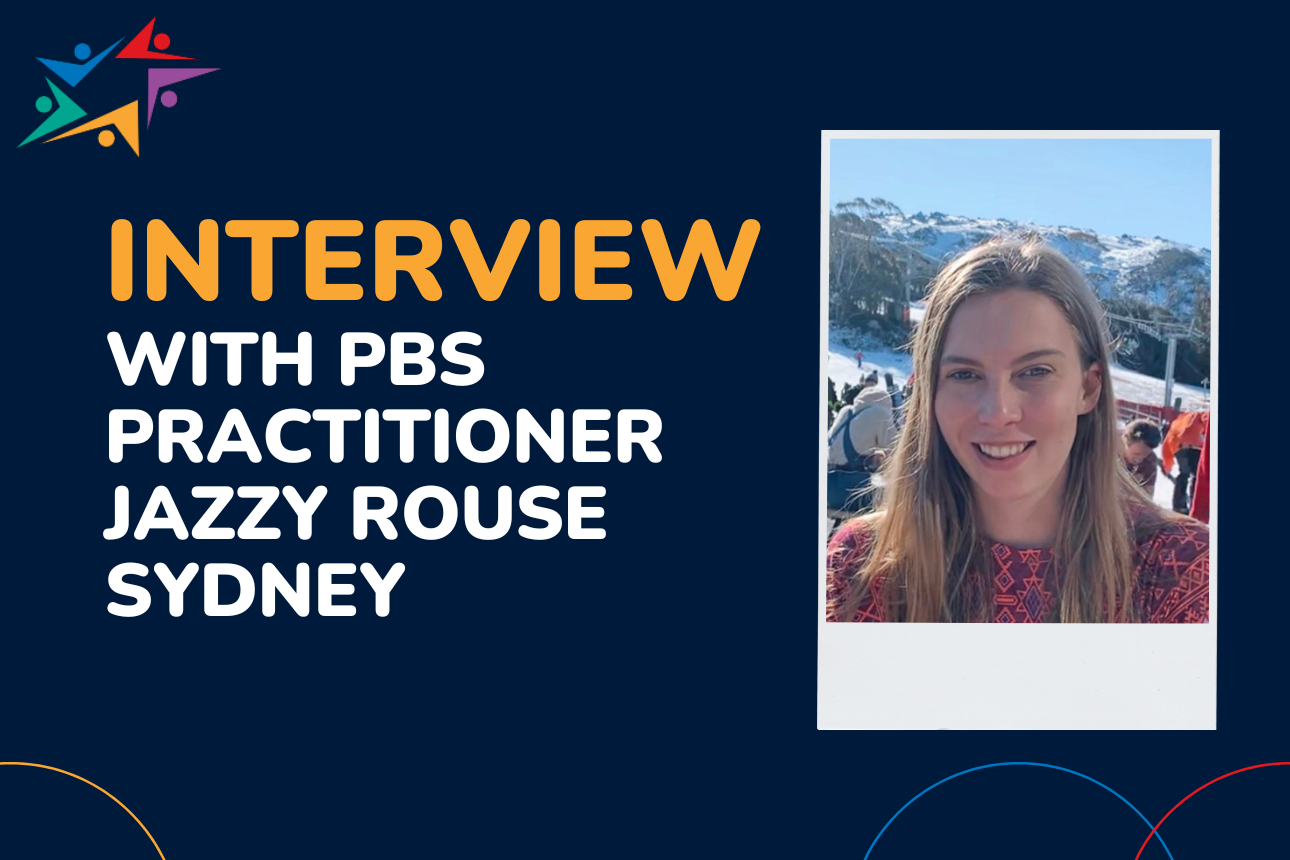 What is the most rewarding aspect of working in Positive Behaviour Support?
I would say I have an equal love for the start and end of every service — I really enjoy getting to know my clients and I enjoy how our rapport builds over time. I also really like to see when their PBS plan is implemented and we can see and measure change in their life.
As a behaviour support practitioner, what's important to you and the way you work with clients?
It is really important that I build a connection with my clients and their supporting teams. I find it is really helpful to have stakeholder meetings, ideally with the client present, so we can all hear from each other's perspectives and solve problems through multiple lenses.
You work as a practising behaviour support practitioner and also as a Team Leader. What do you do as a Team Leader?
In a usual week I will meet with each of my mentees to discuss their week and help them reflect on their wins, fails, and learn froms. We then unpack their burning issues from the week in a way that empowers them to create a next step. Sometimes they just need to talk an idea out and they have a light bulb moment mid sentence, which I love to witness.
Other times they need some more support and we work through it together and write out their next steps so they can look back on them. Aside from this face-to-face session, I usually have one behaviour support plan written by a mentee to review each week. Sometimes I also get a call asking for guidance.
As a Team Leader, you're expected to provide guidance — what has been the most challenging aspect of being a Team Leader?
I do not like it when I do not have an answer right away for my mentee's question. However, we have a wonderful set up at Ability Consultants, with handbooks and we all have our own mentors. If I am unable to find the answer I know I can ask my mentor who is always happy to help and we have always found a next step.
What are you looking forward to learning in the near future?
After several years of juggling both work and formal study I am currently enjoying focusing just on work and its internal development. However, I am looking forward to furthering my education in psychology in the near future. I specifically want to learn more about the treatment of mental health concerns, especially for individuals with disabilities.
Day in a life of a Team Leader in Positive Behaviour Support
Jazzy, please share what a typical day is like for a Team Leader in Positive Behaviour Support!
8:00am As I drink my morning coffee I go through my inbox and get my coloured markers to write a to-do list for the day. I find so much satisfaction in crossing tasks off paper lists!
9:00am I review the data collection and agenda for a client who I am visiting today. Today I am doing an assessment of their quality of life and having discussions around what we can do to improve this.
10:00am I answer some emails and grab a morning snack, thankfully the pantry is only four steps away from my desk. I grab a marker and write a reminder to get snacks on my way home from the gym tonight. I then head out to meet my client.

10:30am I arrive at my client's house and sit down with them to discuss their quality of life and any other concerns of theirs since our last visit.
We create a weekly planning tool for them and their support workers to use each week to help them complete their desired activities whilst also including any important meetings. We then use the tool to plan this week which includes a visit to the Botanic Gardens. We had to schedule in an undesired but important visit to the GP which the client was not too keen on but was agreeable if their favourite support worker could take them! As such, the team checked the team roster and arranged this.
1:00pm I arrive home from my visit and it's time for my lunch and my second coffee of the day. I try to cook enough of an evening to have leftovers for lunch the next day, today is lamb and roast potatoes. The convenience of heating up leftovers and making my own coffee is one of my favourite parts of working from home.
1:30pm I formalise all my notes from the visit and send out the planning tool to my client's team so they have a digital copy of it.
2:00pm I join an online stakeholder discussion. This is one of my favourite aspects of my job. Today we are discussing the fade out for a client's restrictive practices.
3:00pm I do another check of my inbox and take another look at my to-do list.
4:00pm I jump onto my weekly video call with one of my mentees. She fills me in on her weekend and wins, fails, and learn forms. We discuss any burning issues for her clients which I always enjoy as she has some brilliant ideas which inspire me in my own work. We score the effectiveness of the meeting and make sure we always finish with clear action items. I always offer further support if she needs it.
4:30pm I do one final check of my inbox and log off. I grab my gym bag and head to the gym before the after-work rush begins!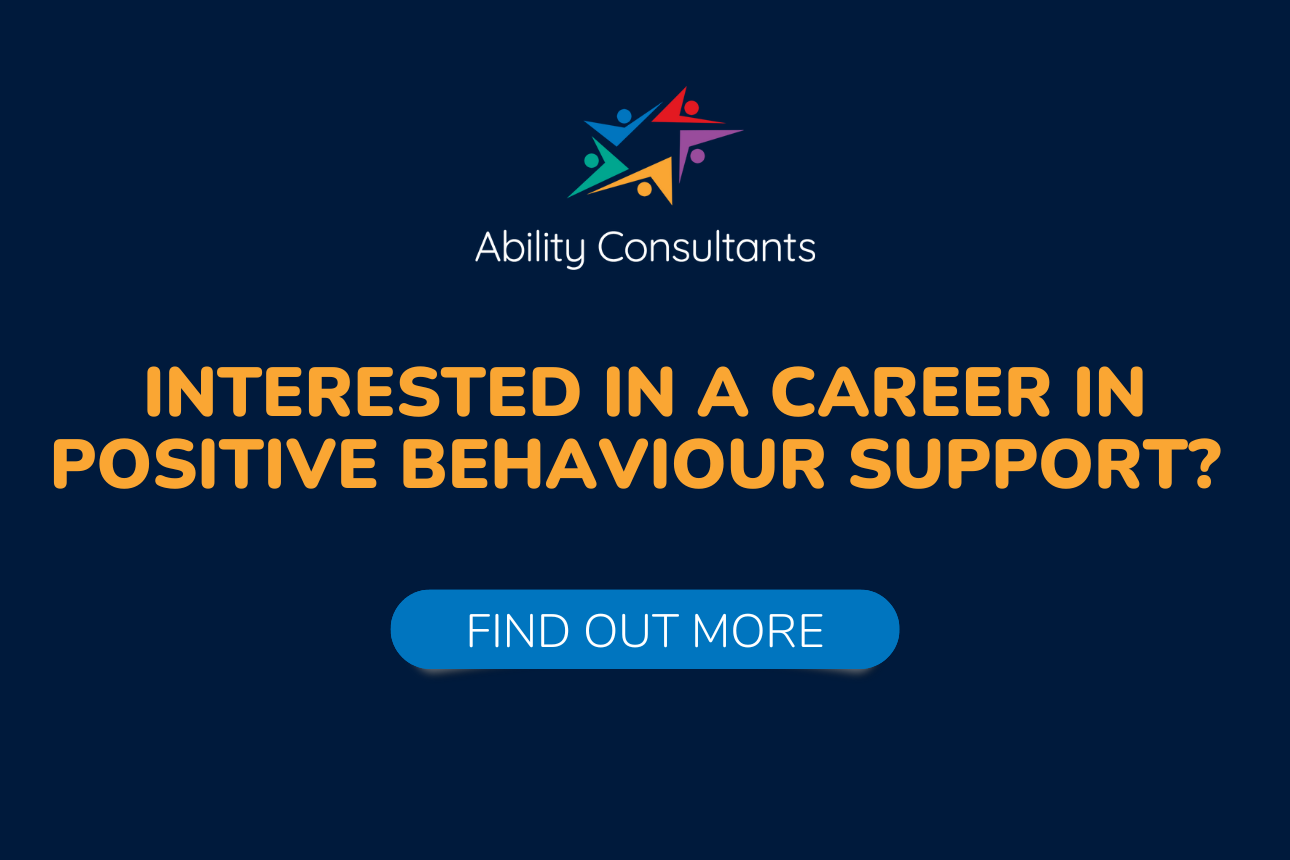 Become a behaviour support practitioner in Sydney
Positive Behaviour Support is a career valued by individuals with diverse qualifications, from psychology (like Jazzy!), to speech therapy, counselling, occupational therapy, ABA, criminology, disability, education, mental health, social work, psychotherapy and more. If you're interested in a career in Positive Behaviour Support, we welcome you to explore our careers page, where you can find information about becoming a behaviour support practitioner.
On our website, you'll also find interviews with our behaviour support practitioners, to help you gain an insight into what a career in Positive Behaviour Support can look like. You can also find free PBS training that you can access now, as well as information about leadership and training opportunities at Ability Consultants.
We're always recruiting behaviour support practitioners in Sydney; please feel welcome to contact us if you'd like to know more about careers in Positive Behaviour Support.