Positive Behaviour Support in Cairns | Meet Behaviour Support Practitioner Indi Taylor
Indi Taylor with Melody Dexter
08 August 2023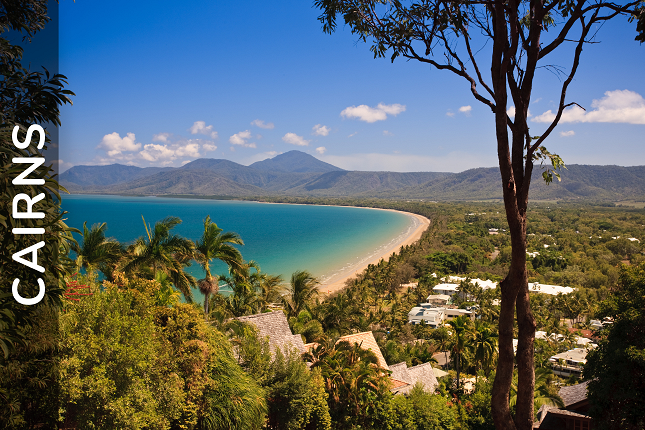 As an NDIS Provider in Cairns, we're grateful that we're able to provide Positive Behaviour Support in the local Cairns community. We create freedom and social connection for people with disability through easy access to Positive Behaviour Support (PBS).
NDIS Provider in Cairns
If you're searching for an NDIS provider in Cairns who specialises in Positive Behaviour Support, you've found one! Ability Consultants is a highly qualified team of over 100 practitioners, located around Australia.
Every practitioner delivers Positive Behaviour Support and is supported through 1-1 mentoring and clinical supervision. We also provide ongoing training in Positive Behaviour Support, with topics such as disability awareness, communication access, de-escalation, human rights, restrictive practices, trauma, leadership and behaviour support plans.
Here's an article where you can find out more about Positive Behaviour Support in Cairns, including how to make a referral.
Meet Indi Taylor, Behaviour Support Practitioner and NDIS Provider in Cairns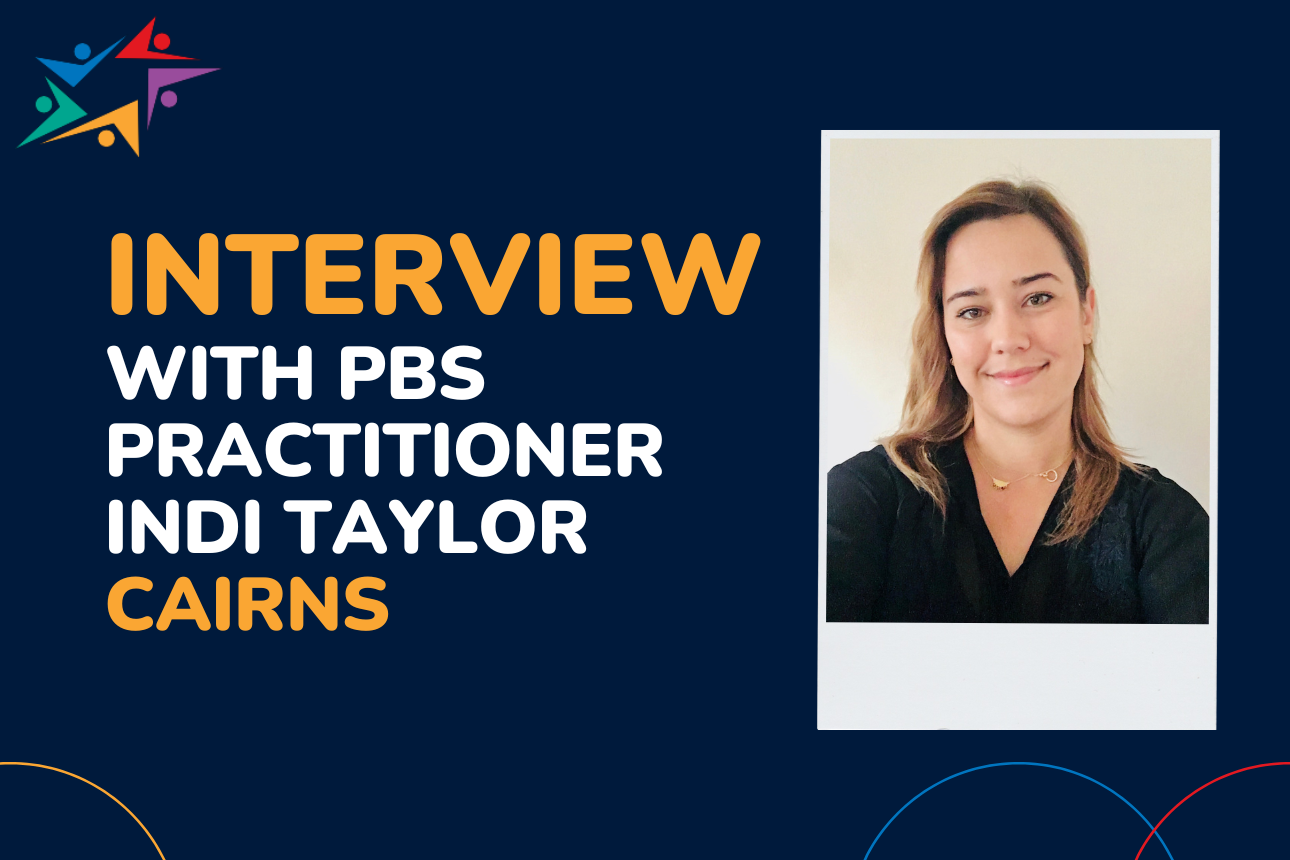 Indi Taylor is a valued member of our Queensland team. Indi is a Behaviour Support Practitioner with extensive experience as a special education teacher in North Queensland and throughout New South Wales. She holds qualifications in education, psychology, community services and counselling as well as training and assessment.
Indi, tell us about you!
I grew up on the Coffs Coast and after leaving school I went straight back to school! I started working as a student support officer in the Northern Rivers of NSW helping ASD students through their HSC.
After galavanting around the world for a while, including two years in London, I decided to study teaching and followed it up with a psychology degree. I sort of just fell into working within special education and disability and have spent the last seven years in Sydney working in a wide range of roles within department schools.
I recently moved to Cairns and I am loving it, especially now the humidity has calmed down!
Tell us about life in Cairns!
I only moved to Cairns in late January so I am definitely still a tourist! I love it here, it's a hard place to describe as I think it is so unique. Cairns reminds me of a big country town but with the facilities and events that big tourism brings in.
There are so many areas to explore including the Tablelands, the Daintree and of course the Great Barrier Reef. Rusty's Market is fantastic and I love being able to get $2 mangoes even in the middle of winter! The people are so friendly as well, always wanting to let you know about the beauty of the region and asking you over for a BBQ soon after meeting.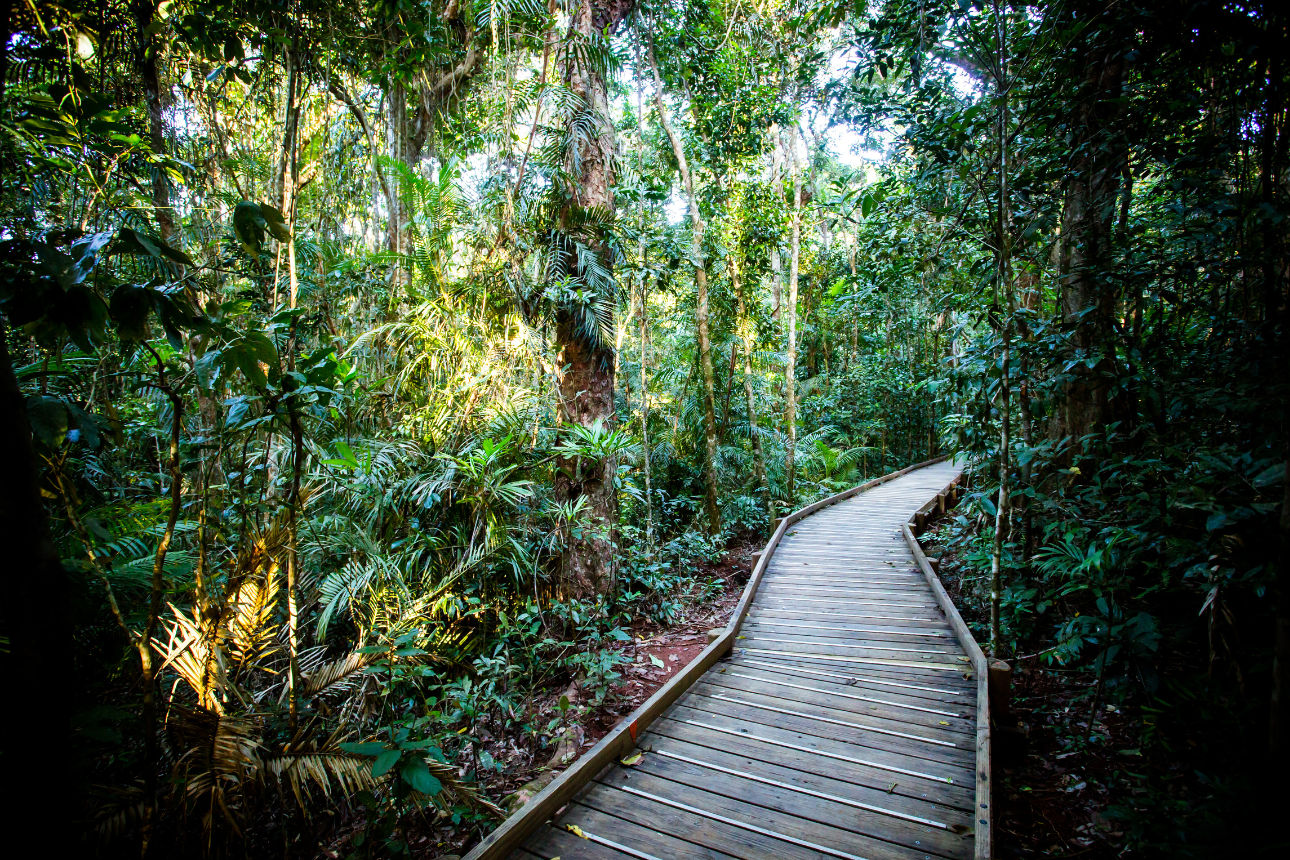 What led you to a career in Positive Behaviour Support?
I have always been interested in human behaviour and the many ways that changing our behaviours can positively impact our lives. During my time working in special education, I worked with so many amazing behaviour practitioners and I saw how much they positively impacted our students and their support networks in a myriad of ways. They were invaluable to teachers in the classroom, providing continuation of behaviour support between home and school and always coming up with creative ways to support us and our students.
After studying psychology during lockdown and looking for a career change in which I could use my experience and knowledge to positively impact people's lives, I came across Ability Consultants. After reading the company ethos and mission I found it matched what I was looking for and quickly applied.
I'm the first behaviour support practitioner with Ability Consultants in Cairns so I am really enjoying networking with different industry professionals and getting to know about the amazing disability supports and organisations we have in Cairns and surrounding areas.
Through your experience as a special education teacher, what important lessons have you learnt about working with children with disabilities?
I have learnt that children with disabilities and special needs love to have fun, play and learn from their peers. Facilitating and increasing integration into schools is one of my passions and the first thing I like to focus on is removing barriers to play, fun and social activities, in my opinion, this is more important than academic goals. It's amazing how welcoming children in mainstream classes are to students with disabilities and I have seen such amazing behavioural change from simply allowing peers to model behaviours to students.
Being able to connect and collaborate with all members of a child's support team is as important as working with the child directly. It's important to have everyone on the same page and provide consistent support for the child across all contexts. Behaviour practitioners, families and classroom teachers can have great success when working together on a common goal.
Positive Behaviour Support in Cairns
As a behaviour support practitioner in Cairns, what is important to you when you start working with new clients?
I like to connect face to face, where possible, with a participant and their stakeholders and hear about what is important to them. I want to know about their experiences and their challenges, what has and hasn't been working for them. Goal setting with clients is really important to me and I like to establish both short and long-term goals that we can collaboratively work towards.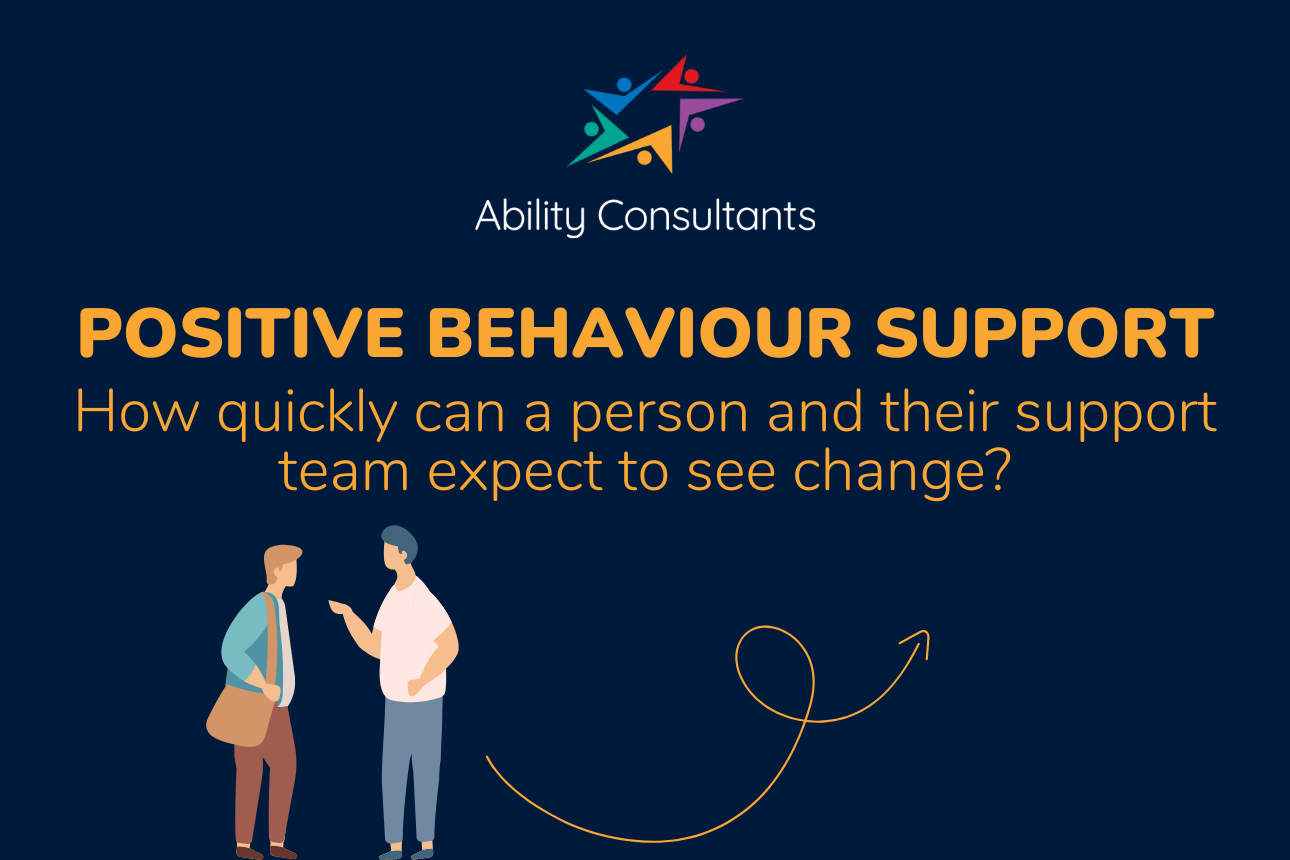 When it comes to Positive Behaviour Support, how quickly can a person and their support team expect to see change in their life?
When required, we can often get an interim behaviour support plan written fairly quickly, meaning we can get some strategies in place to support a client while further data is being gathered and a comprehensive plan is being written.
Often for clients and families, having a behaviour support practitioner who is prepared to listen and respond to their needs can be such a big relief, that positive life changes can be seen from initial contact. However, Positive Behaviour Support is a process and lasting behavioural change takes time. This is achieved through continuity of working with the same practitioner for a few years and making adjustments together as the person and their goals change. The end result of behaviour support and what I aim for is for a client to no longer need me!
Empathy is a big part of Positive Behaviour Support but often people are overwhelmed with complex emotions and with life in general. What are your strategies for helping people understand the importance of empathy in PBS?
Empathy begins with the capacity to take another perspective, to walk in another's shoes. It includes valuing other perspectives and people. It's about perspective-taking and compassion.
Engaging in self-care and self-reflection is such an important part of developing empathy. Caring for yourself should always be taken into account when caring for others to avoid carer burnout. Try to find time to regularly engage in an activity—whether it's going for a walk, reading a book, meditating or chatting to a friend—that can help you avoid being overwhelmed by emotions and stress. Reflect and consult with people you trust when you're having a hard time empathising with those you care for.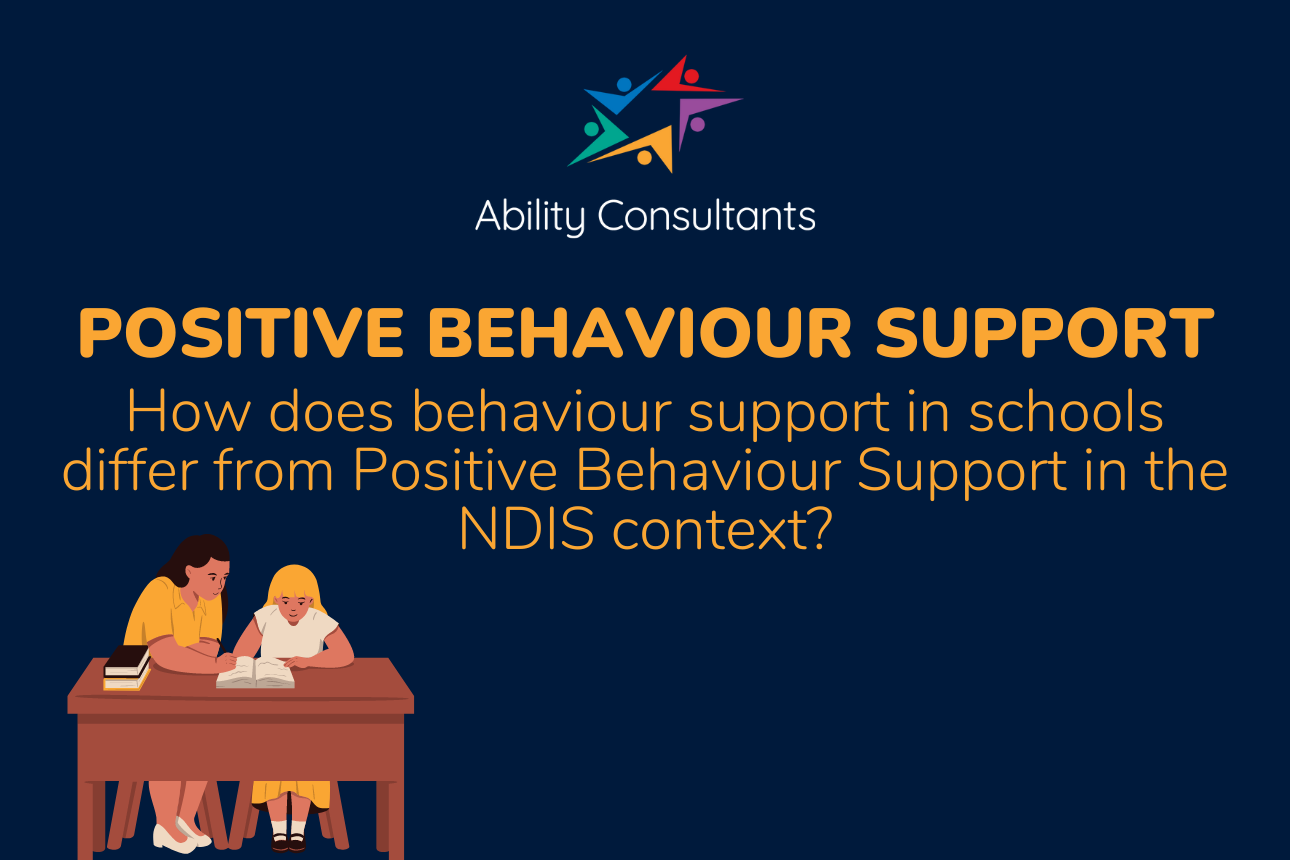 You worked as head of behaviour support in schools in Queensland and New South Wales. How does behaviour support in schools differ from Positive Behaviour Support in the NDIS context? How are they similar?
It's much the same but with a heavier focus on academic support and finding ways to facilitate learning. Schools, however, often have less funding allocation to provide individual students with intensive support and many schools, especially in Queensland, only allow internal school support for students.
I have recently been advocating for external providers to be allowed access to school environments, as we see the most positive behaviour change with the continuity of practitioner across all contexts (home, school and community). Having a practitioner who has observed a child in multiple environments and who knows your family is invaluable.
From a learning and development perspective, I encourage parents to get the ball rolling early by applying for NDIS funding and accessing practitioners. Find out what supports the school has, advocate for practitioners to observe your child at school and ask to be involved in all case meetings. Early and intensive behaviour intervention is imperative and can make a huge difference in a child's life.
You have a keen interest in staying up to date with the latest research in psychology, sociology and assistive technology. Can you share some interesting research you have learnt about recently?
I've been reading a great book about the latest research on the role of gut microbiome and its role in stress, anxiety and a range of different disabilities including autism spectrum disorder. Diet and health behaviour change in society is a passion of mine and it's amazing that we are still discovering so much about human bodies!
I also love all of the work coming out involving AI, particularly its ethical use with traumatic brain injury patients and those with PTSD, stress and anxiety disorders. There is amazing research coming from the University of Pennsylvania involving AI-guided electrical stimulation in the brains of patients with traumatic brain injury showing an average 19% boost in their short term memory. I can't wait to see what happens in the next ten years with machine learning and psychology.
Making a referral for Positive Behaviour Support in Cairns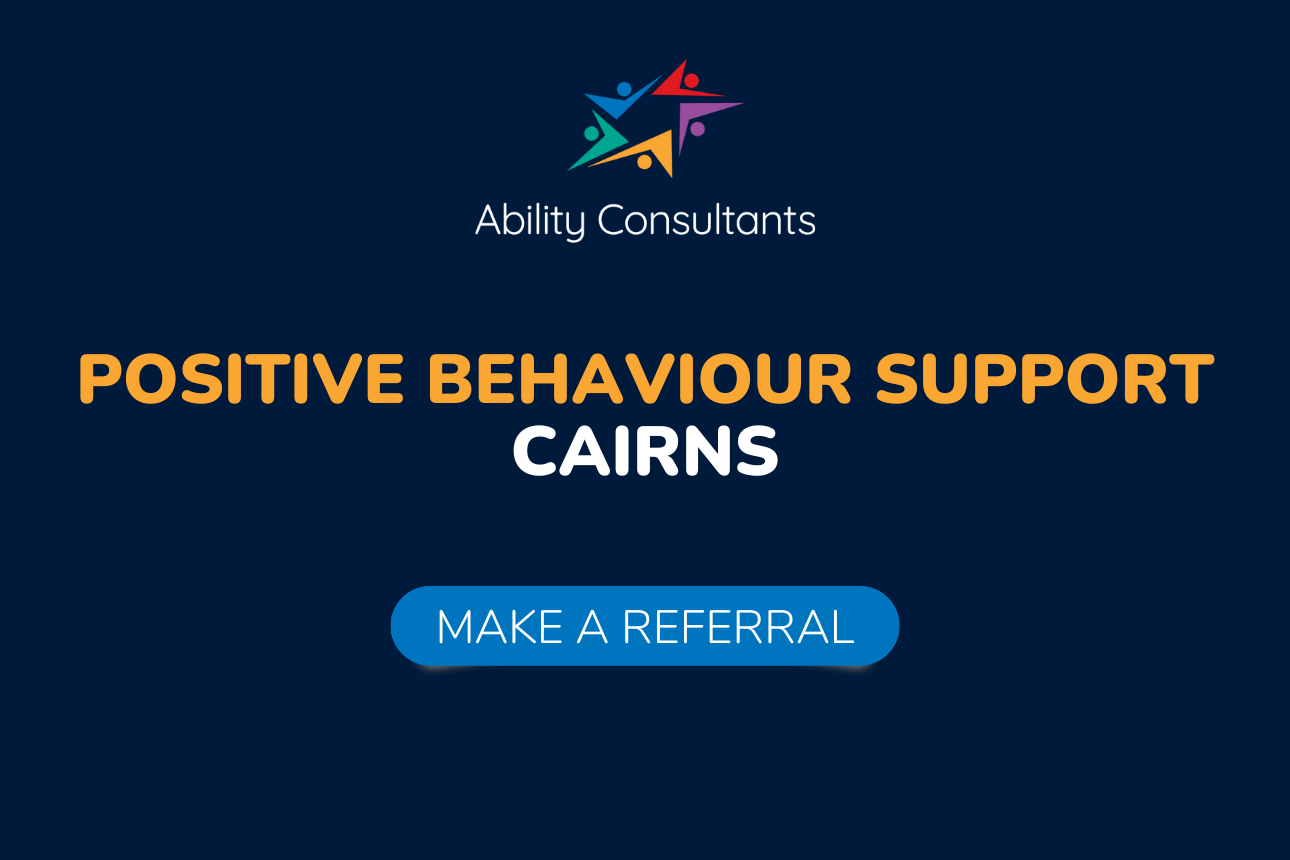 You have extensive experience working in the education sector — do you only work with children?
Although the majority of my experience is working with young people aged 4-18, I don't only work with children. Through studying psychology and recently through working with Ability Consultants, I have experience working with a variety of ages and diagnoses. I have found that a lot of my experience working with the wide range of behaviours and contexts found in a school setting has set me up well for creatively curating behaviour strategies which are client focused and utilise a person's support networks and allied health.
How can NDIS participants make a referral for Positive Behaviour Support?
NDIS participants or a member of their support team can make a referral anytime through this link and through our website anytime. We receive referrals for Positive Behaviour Support directly from NDIS participants, their parents or guardians, support coordinators, occupational therapists, speech therapists and more.
Information about Positive Behaviour Support
Ability Consultants is an NDIS provider in Cairns and throughout Australia. For more information about Positive Behaviour Support, please visit our links below. You're also more than welcome to give us a call at 1300 694 625 or send us a message anytime using our contact form.
Here are some useful articles and videos which may help you understand Positive Behaviour Support: