Looking for a job as a behaviour support practitioner? We're hiring!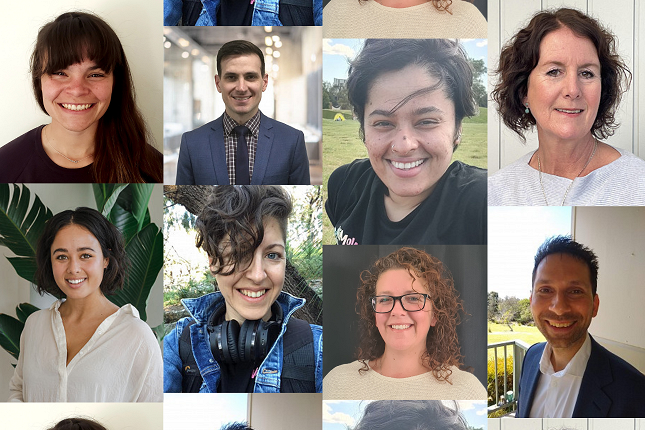 Behaviour support practitioners are consistently in high demand — we have roles to fill around Australia, including the Illawarra region, Sutherland and Sydney, including the south west, west, east and inner city.
If you're looking for a fresh start with a leading behaviour support organisation, read on to find out more about us and about your role in our team.
About Ability Consultants
We provide easy access to positive behaviour support and psychology to NDIS participants in metropolitan, rural and remote communities. We believe that in doing so, we can help create freedom and social connection for people with disability.
We're a team of over 100 employees and contractors, located throughout New South Wales, Queensland, Victoria, Tasmania, South Australia, Western Australia and the ACT, including our operations team, behaviour support practitioners and psychologists.
We value person-centred support, not only for NDIS participants, but also our team. We prioritise one-on-one mentoring and clinical supervision as well as individual learning and development. This personalised support nurtures PBS practitioners and in turn leads to better outcomes for NDIS participants.
To find out more about us, visit our website as well as our careers page.
What you can expect as a behaviour support practitioner
As part of our diverse and growing team, you'll have real flexibility and receive professional and empathetic support from day one.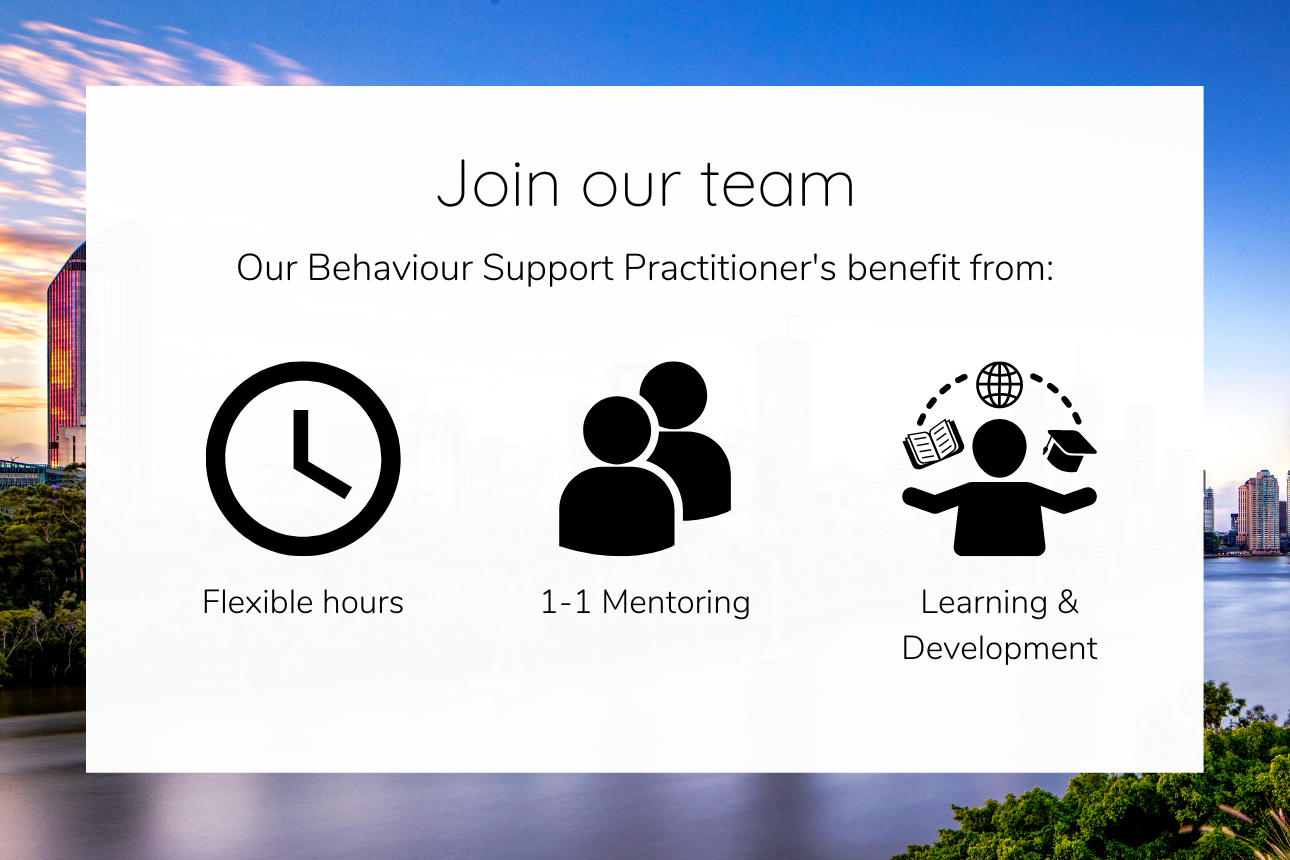 Flexible work hours as a behaviour support practitioner
As a contractor, you'll have genuine flexibility: you'll be able to choose your hours, including when you meet with NDIS participants and their support team. Generally speaking, we meet participants and their support team on site, such as their home, school or workplace.
One of the benefits of joining our team as a behaviour support practitioner is that you'll also have the option of delivering positive behaviour support remotely, through telepractice, otherwise known as telePBS. Our practitioners deliver support either in-person, online or through a hybrid model including in-person support complemented by online or phone support.
You'll also have flexibility to choose how many hours you work, with roles starting at 15 hours per week. Many of our behaviour support practitioners work full-time, but it's ultimately up to you. As a contractor, you'll receive a competitive hourly rate as well as superannuation.
All this flexibility means you can work whenever it works for you — if you're a night owl, you can even review and write reports at night, or early in the morning before taking your kids to school.
Operational and clinical support for behaviour support practitioners
We offer full operational support including the administration side of behaviour support. Our operations team takes care of processing referrals and service agreements. Once that's complete, you'll be able to choose which clients you'll work with, usually located within 30 minutes' paid drive-time from your home location.
At Ability Consultants, we've developed streamlined systems to help you focus on therapy and to simplify complex NDIS processes.
From day one, you'll have access to your own mentor, who'll provide you with ongoing clinical supervision and support. Each of us meets with our mentor once a week, and as the mentee, it's up to you what goes on your agenda.

As a behaviour support practitioner at Ability Consultants, you'll have access to self-paced, online learning, covering everything from positive behaviour support to restrictive practices, human rights, functions and formulations, safety and more.
On top of this, we offer fortnightly peer support sessions and fortnightly live, online training sessions on topics such as talking mats, consent-checking, data analysis and more.

What qualifications do you need as a behaviour support practitioner?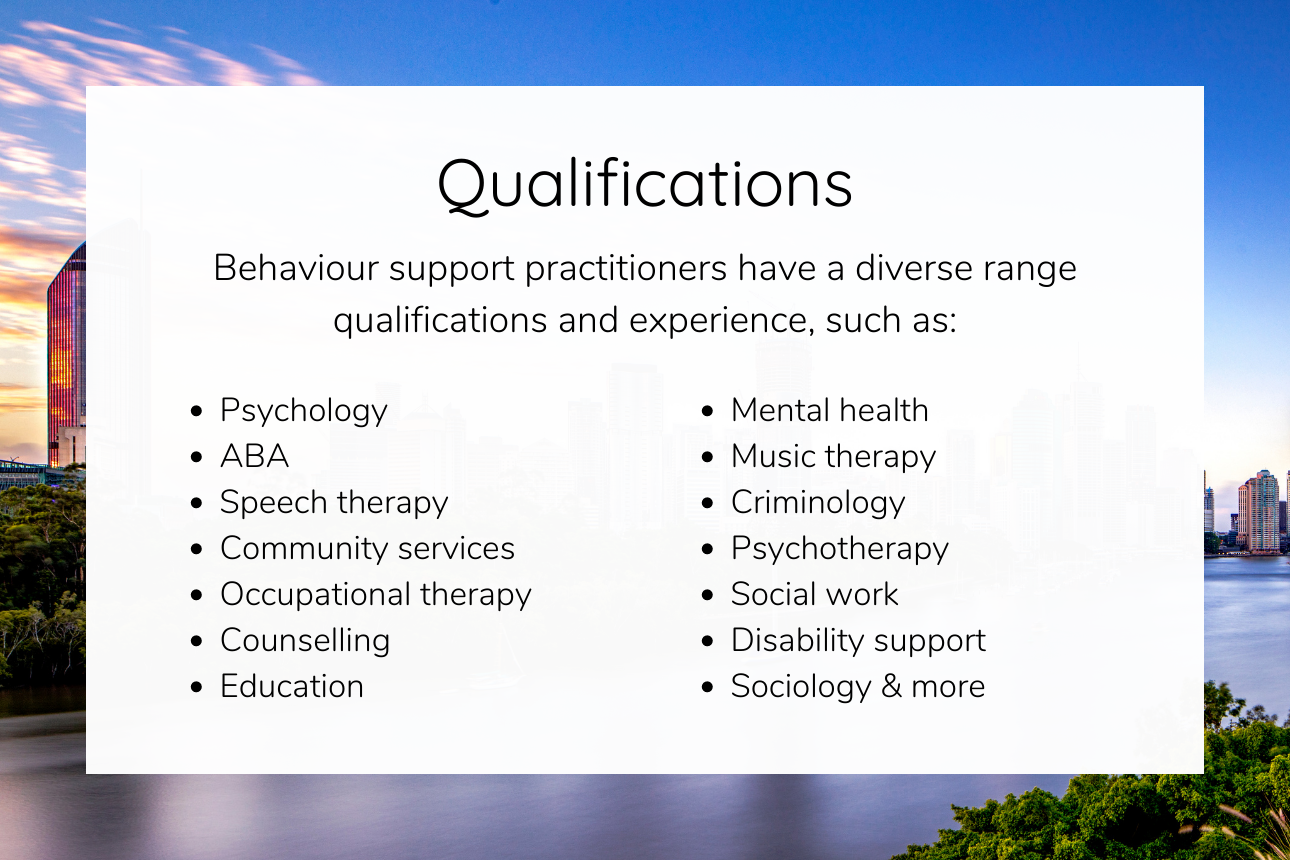 This is one of the most fascinating parts about hiring behaviour support practitioners! We have such a diverse team with a wide range of qualifications, including, but not limited to:
Psychology
ABA
Speech therapy
Community services
Occupational therapy
Counselling
Education
Special education
Mental health
Music therapy
Criminology
Psychotherapy
Social work
Disability support
Sociology and more!
A university degree in any of the above is favourable, however, if you don't have a degree but you do have experience in any of the above or a related field, we'd love to hear from you! Feel free to check out our team's qualifications and experience on our website.

NDIS Requirements
The NDIS Quality and Safeguards Commission has produced and oversees the Positive Behaviour Support Capability Framework. Under the Framework, PBS practitioners undertake a self-assessment to determine their capability as a PBS practitioner in the NDIS context.
As you progress and maintain your registration as a PBS practitioner, we'll guide you through the process by providing you with consistent, knowledgeable support. We guide entry-level and experienced PBS practitioners through the process of self-assessment.
How to apply to become a behaviour support practitioner
To join our team as a behaviour support practitioner, email our head of clinical recruitment, Jane Pfaff at [email protected].