Far North Queensland, we now offer Positive Behaviour Support in Cairns
Melody Dexter
31 May 2023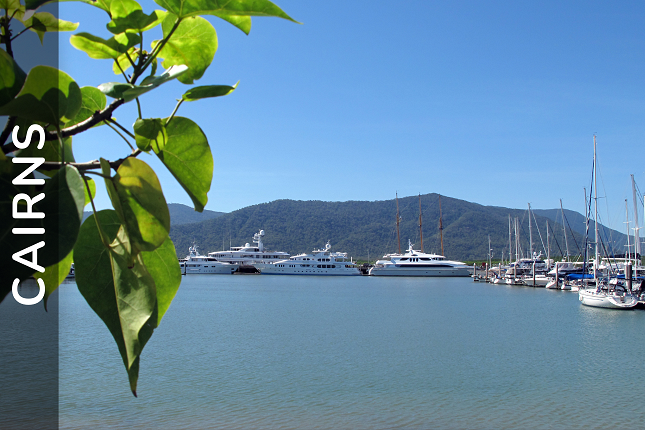 We're bringing Positive Behaviour Support to Cairns in our pursuit to make Positive Behaviour Support easier to access around Australia. If you live in Far North Queensland, this article is for you.
Positive Behaviour Support in Cairns
We're a leader in Positive Behaviour Support (PBS) in New South Wales and in recent years have expanded into Queensland and beyond. We started in Brisbane, with Belinda paving the way and we've grown to a team of twelve practitioners in Queensland, located in Brisbane, Ipswich, the Scenic Rim, the Moreton Bay region, Townsville and Cairns. In addition, our east coast intake team supports our practitioners in their work, so they can focus on what they do best.
Making Positive Behaviour Support more accessible is important to us. We know the freedom and social connection PBS can bring to children and adults with disability, so we're working hard to reach more individuals in Queensland and beyond.
What is Positive Behaviour Support? Find out in our article here or watch this video about Positive Behaviour Support:
How to access Positive Behaviour Support in Cairns
You can make a referral for Positive Behaviour Support on our website. We often receive referrals for Positive Behaviour Support from NDIS participants; parents or family members of NDIS participants; Support Coordinators; Local Area Coordinators as well as GPs, and allied health providers such as Occupational Therapists and Speech Therapists.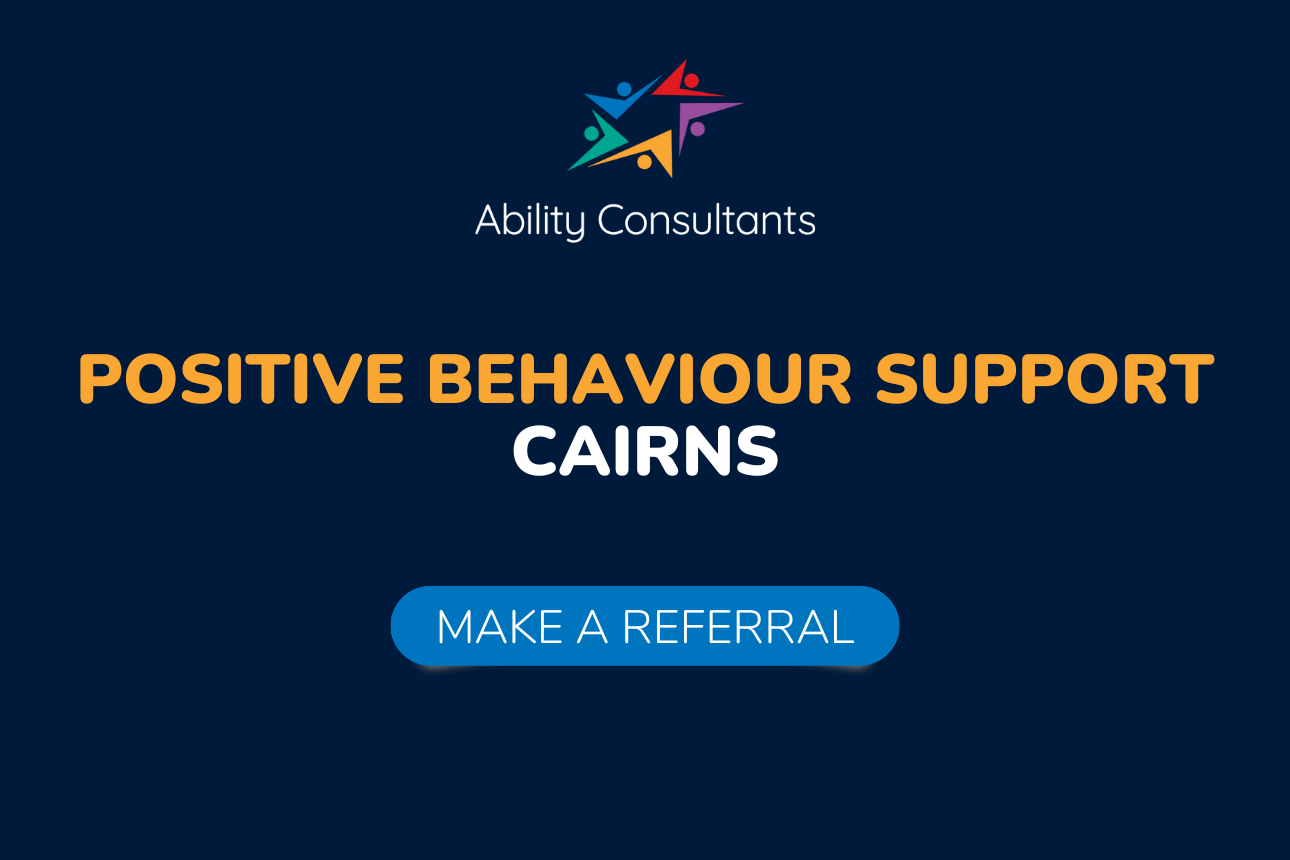 Where we deliver Positive Behaviour Support in Cairns
Throughout Australia, our behaviour support practitioners work remotely — we don't have an office or clinic rooms for consultations. One of the reasons we do this is so we can reach more people around Australia, with our practitioners able to work from wherever they are, whether it be Cairns, Brisbane or Townsville. At times our practitioners travel to areas far from their homebase, such as the Tablelands, Bundaberg and Hervey Bay.
We travel to you and meet at a time and location that works for you. Often this means visiting clients at home and places where behaviours of concern may be occurring, such as school, in the community or work.
You can also join meetings with your behaviour support practitioner through teleconferencing, also known as telePBS. This means if you're at work and you'd like to be part of a meeting, you can do this from wherever you are. This also means we can provide Positive Behaviour Support to clients who might not live in Brisbane's metropolitan area or within a short driving distance from Cairns.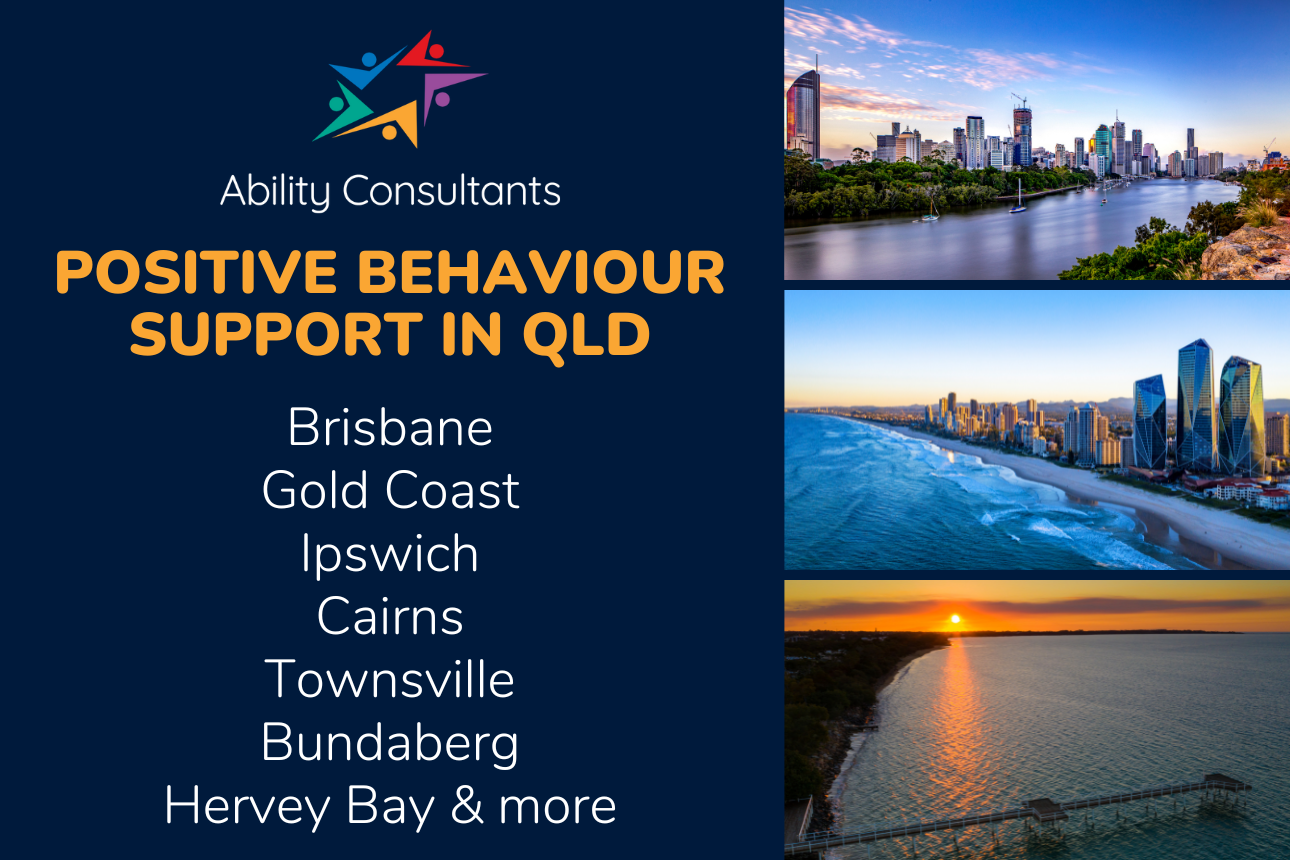 How we provide Positive Behaviour Support in Cairns
Once we receive your referral, our intake team will prepare your service agreement and they may contact you for further information such as relevant reports. This process can take a few days or longer, depending on your needs and how you choose to manage your NDIS funds.
Once you have signed your service agreement and this is received by us, we match you with a Behaviour Support Practitioner. At times there is a waiting list, and our team will keep you updated throughout the process. Once you're matched with a practitioner, they'll contact you within five working days to arrange a meeting.
Your practitioner will also gather information and conduct interviews, observations and assessments to help inform your Positive Behaviour Support Plan. We provide person-centred support, which means you will always be involved throughout the behaviour support process and that your needs and goals will shape the support you receive.
Your Behaviour Support Practitioner will analyse the documentation and data collected and write your Behaviour Support Plan. Your plan will include strategies and tools to help improve your quality of life. You can find out more about Behaviour Support Plans here.
We're an NDIS Provider delivering Positive Behaviour Support in Cairns
Ability Consultants is a Registered NDIS Provider in Cairns. Every organisation which delivers Positive Behaviour Support in Australia must register with the NDIS Quality and Safeguarding Commission (NQSC). This ensures that registered NDIS providers deliver PBS in a safe and impactful way, by practitioners who are suitably qualified and supported.
We support our practitioners by providing training, one-on-one mentoring and clinical guidance, evidence-based tools and resources as well as supporting them as they progress through the NQSC PBS Capability Framework.
For more information about Positive Behaviour Support in QLD, please visit our website.
If you have any questions about Positive Behaviour Support in Cairns, please feel welcome to contact us on 1300 694 625 or through our contact form. We're more than happy to answer your questions about Positive Behaviour Support and how we can help you.