We'll be at the AGOSCI Conference this September
Melody Dexter
01 September 2022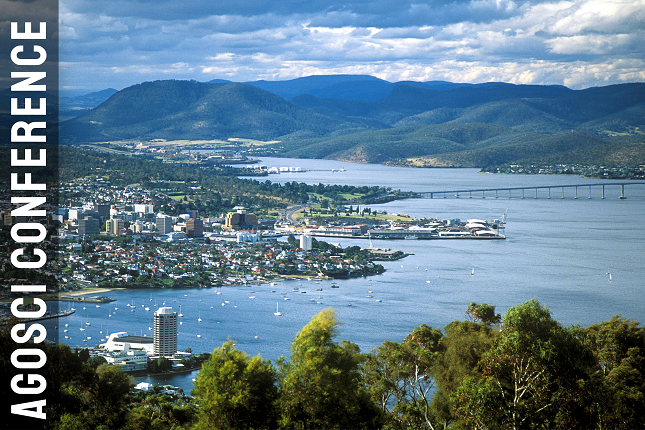 We look forward to participating in the AGOSCI Conference this September! The AGOSCI Conference will be held this September in Hobart, and will bring together AAC users and their allies: determined people living and working in a space which crosses over with our passion for helping people achieve freedom and social connection.
What is AGOSCI?
AGOSCI is an inclusive group whose vision is that people with complex communication needs participate fully in all aspects of life. AGOSCI was formed in 1981 by a group of Speech Pathologists, with the vision of supporting more people with Complex Communication Needs (CCN), their families and professionals in the sector.
AGOSCI advocates for people with complex communication needs, provides training and shares information and resources throughout the sector. AGOSCI states that Complex Communication Needs is defined as the difficulty communicating using speech alone. Individuals with disabilities such as autism or intellectual disability may have CCN and might use communication aids to help them communicate.
What is AAC?
AAC is an acronym for Augmentative and Alternative Communication which refers to the different communication methods which can be used in place of speech. Examples of AAC are keyword signs, drawing, communication books and speech-generating devices.
At Ability Consultants we strive to facilitate accessible communication by offering AAC such as our Communication Book and supporting access to the National Relay Service. We've also been awarded Scope's Communication Access Symbol, which means that we treat individuals with respect and dignity, we give individuals time to get their message across and offer tools to help individuals communicate with us. Click to read more about Accessible Communication at Ability Consultants.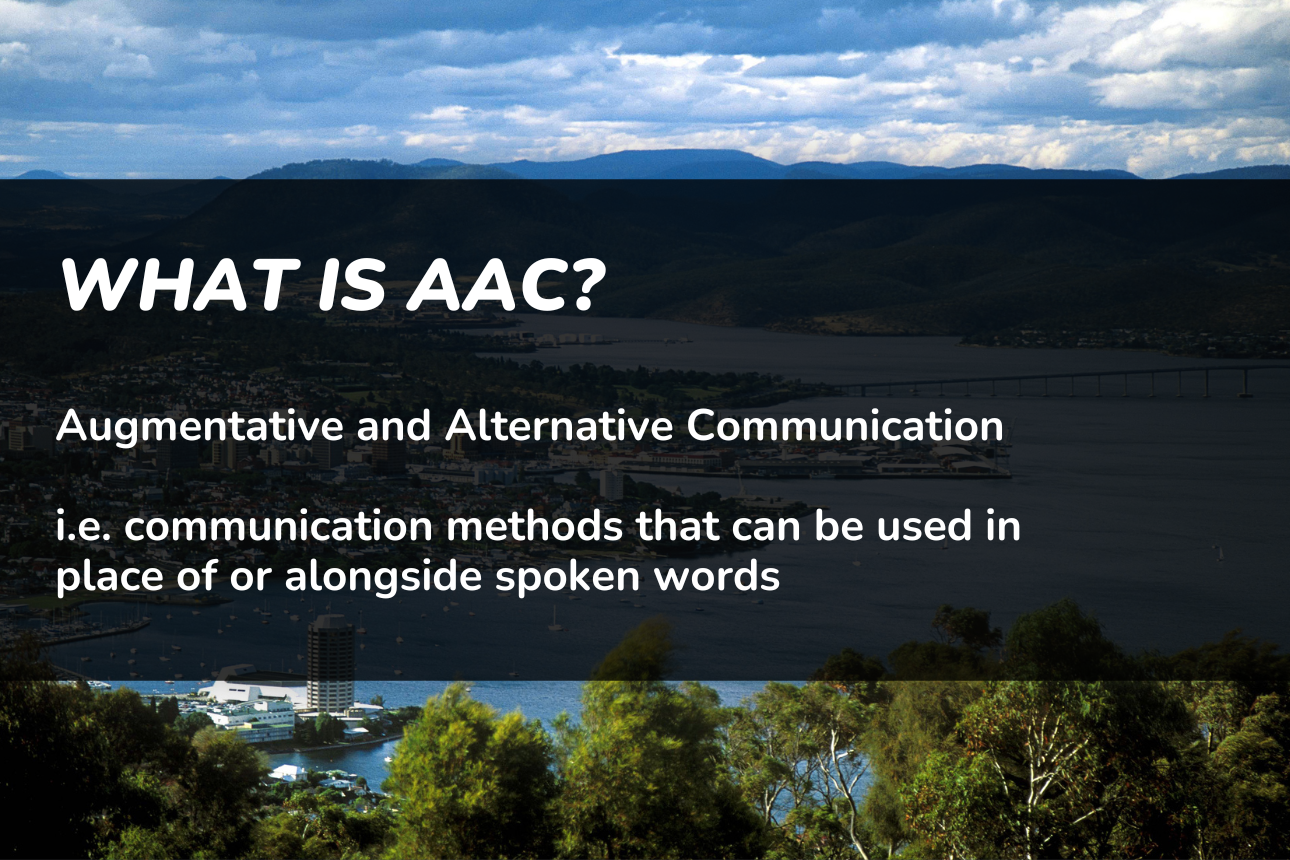 About the AGOSCI Conference
The AGOSCI Conference will be held in Hobart, Tasmania from the 3-6th of September. Attendees will include people with CCN, family members, carers support workers, speech pathologists, occupational therapists, educators, planners and support coordinators, assistive technology professionals, rehabilitation engineers, medical professionals and of course, us — positive behaviour support practitioners.
About our team attending the AGOSCI Conference
We're excited to be a Bronze Sponsor of the AGOSCI Conference in 2022. We'll have a table in the exhibition area and invite you to stop by and say hello. Drop by and meet:
David Ackling-Jones: Dave is our CEO, who has a keen interest in all things related to positive behaviour support. In addition to his qualifications in Health Science, Community Services and Motivational Interviewing, Dave has extensive experience in the disability sector and a passion for creating freedom and social connection for people with disability.
Steve Davies: Steve is a Senior Behaviour Support Practitioner and Clinical Operations Manager at Ability Consultants. Steve is also a qualified Speech Pathologist and is a member of the Australian Group on Severe Language Impairment. Steve is a driving force for accessible communication in our organisation.
Ross Leighner: Ross is a Senior Behaviour Support Practitioner and International Behaviour Analyst who is fluent in American Sign Language and is pursuing AUSLAN proficiency. Ross also leads our Applied Behaviour Analysis team at Ability Consultants.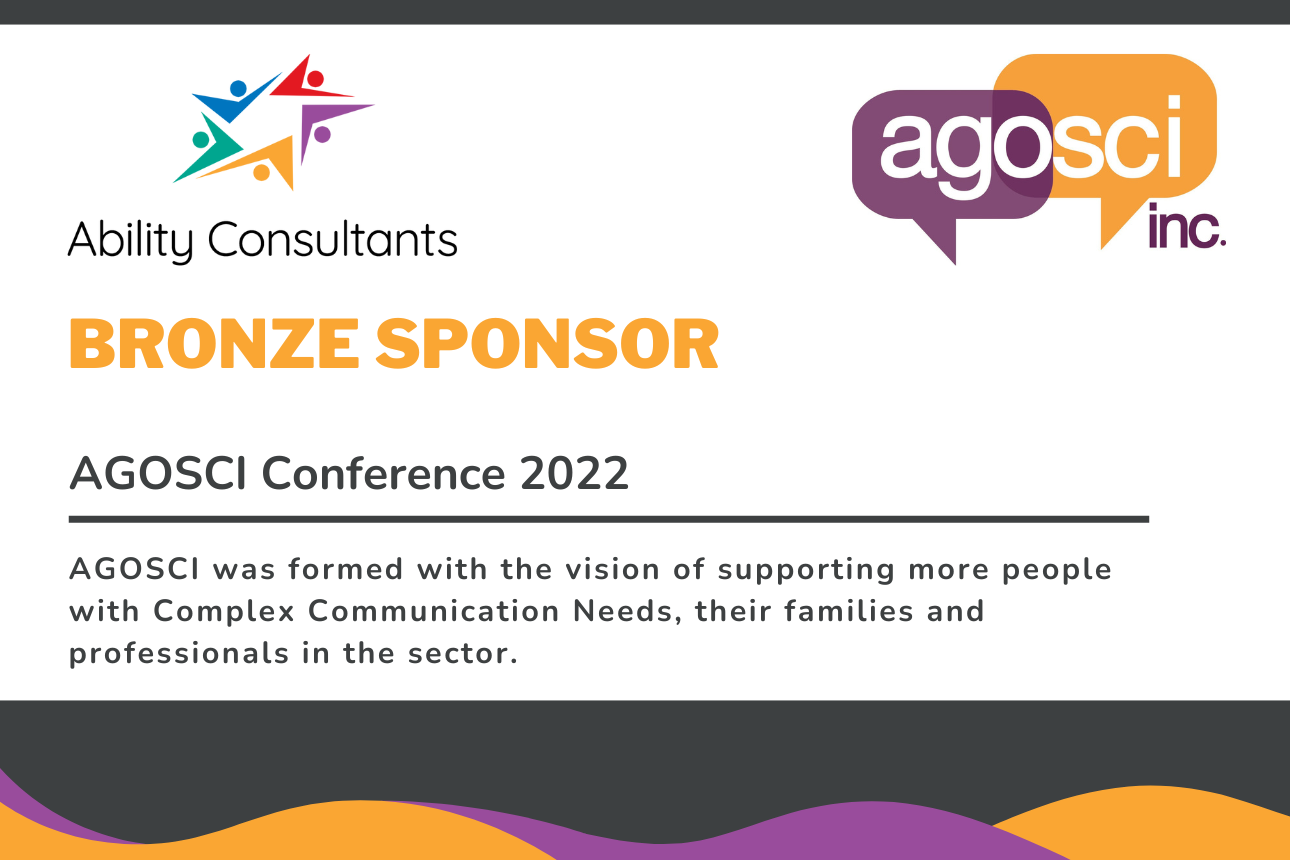 We look forward to learning at the conference and will be surprised if we don't leave the conference with renewed energy and inspiration to do better as we help people with communication difficulties live their best possible lives.