What to expect from psychology as an NDIS participant
Rosie Chapple
26 May 2022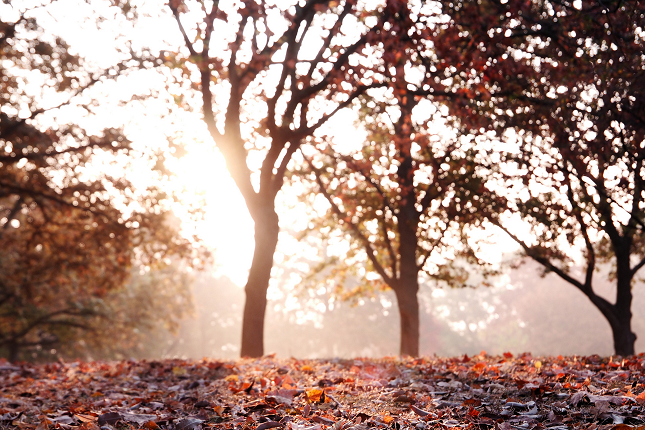 If you're an NDIS participant and you're about to start seeing a psychologist, we hope this article helps you gain an understanding of what to expect.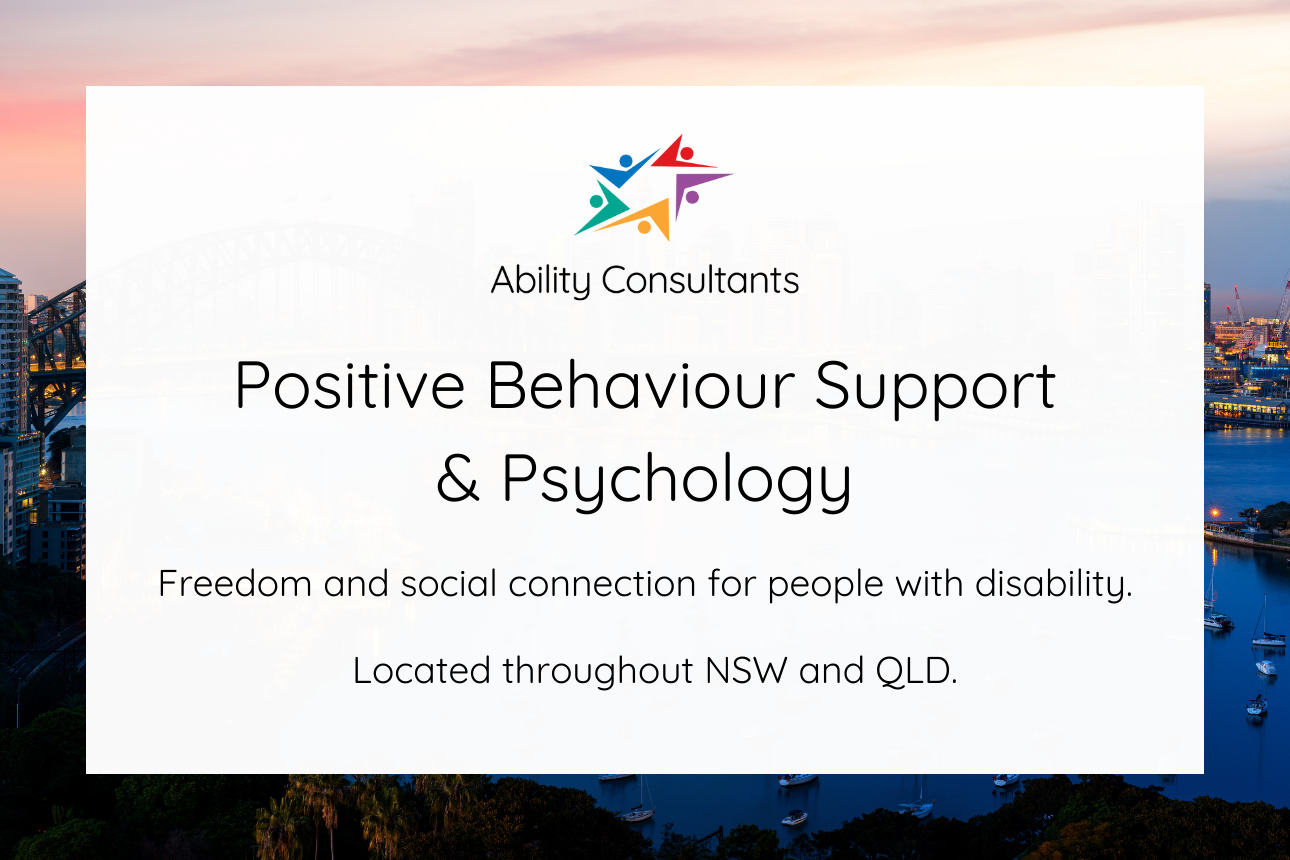 How psychology can help you
As an NDIS participant, psychological support can help you improve your quality of life. We do this by offering therapy, assessments, evidence based psychological management and intervention.
We will help you develop goals and provide you with strategies to help you reach these goals. We are skilled to work with all types of disability including physical and cognitive conditions. We are flexible in terms of delivery, offering both online and in-person appointments.
We have psychologists located in Brisbane and Sydney and can support individuals throughout NSW and Queensland.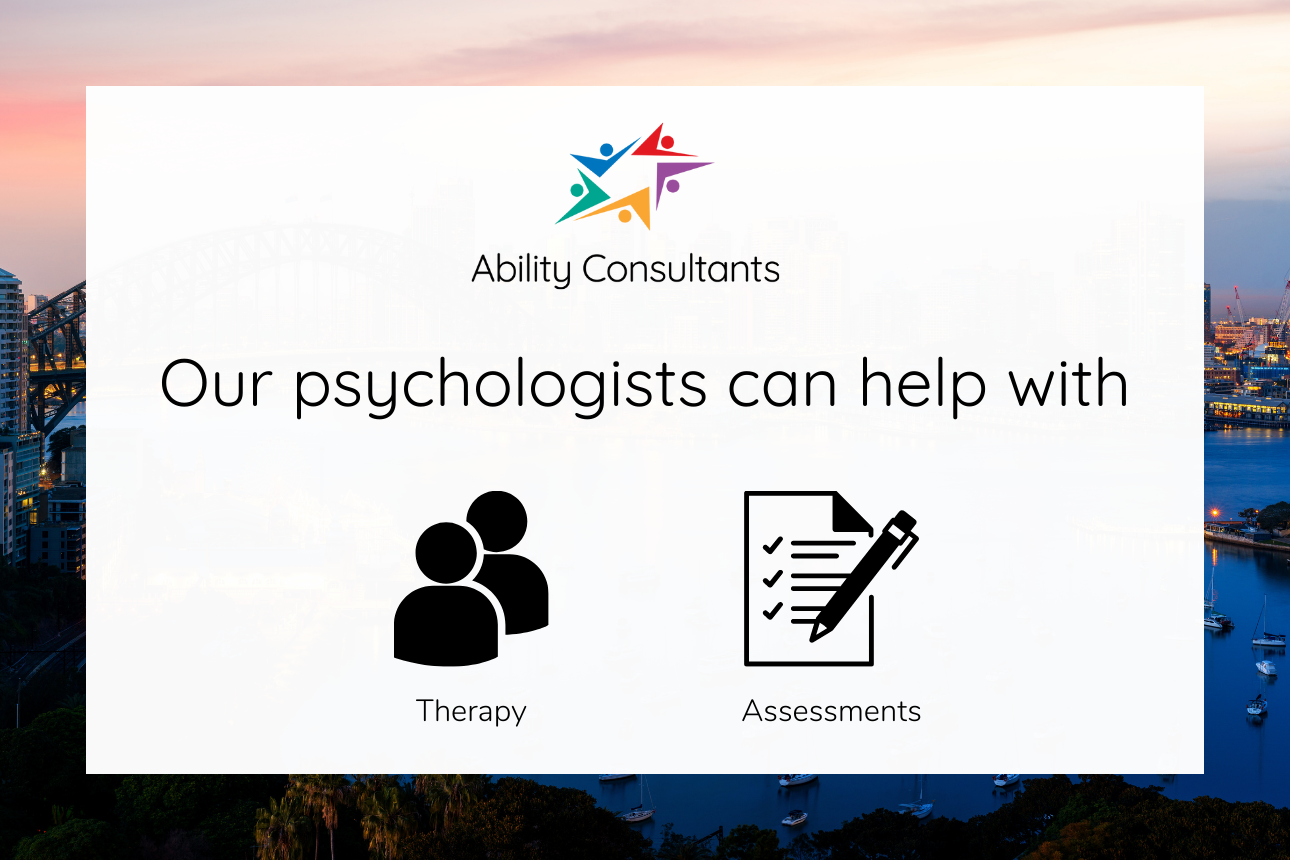 Using NDIS funds
To use NDIS funds for psychology, your disability must affect your functional capacity, that is, it must have an impact on your ability to manage day to day life. Using NDIS funds, your psychologist can help you work towards your goals. They can help you:
Become more independent;
Learn, understand and remember information such as developing new skills;
Learn skills to better understand your emotions and how to regulate them;
Improve your ability to make decisions;
Manage and cope with everyday tasks such as travelling, preparing meals, going to work, personal care and more;
Improve your ability to participate in your community; and
Access other types of NDIS support such as speech therapy, occupational therapy and so much more.
For more information about how you can use NDIS funds for psychology, see our article about NDIS funding below: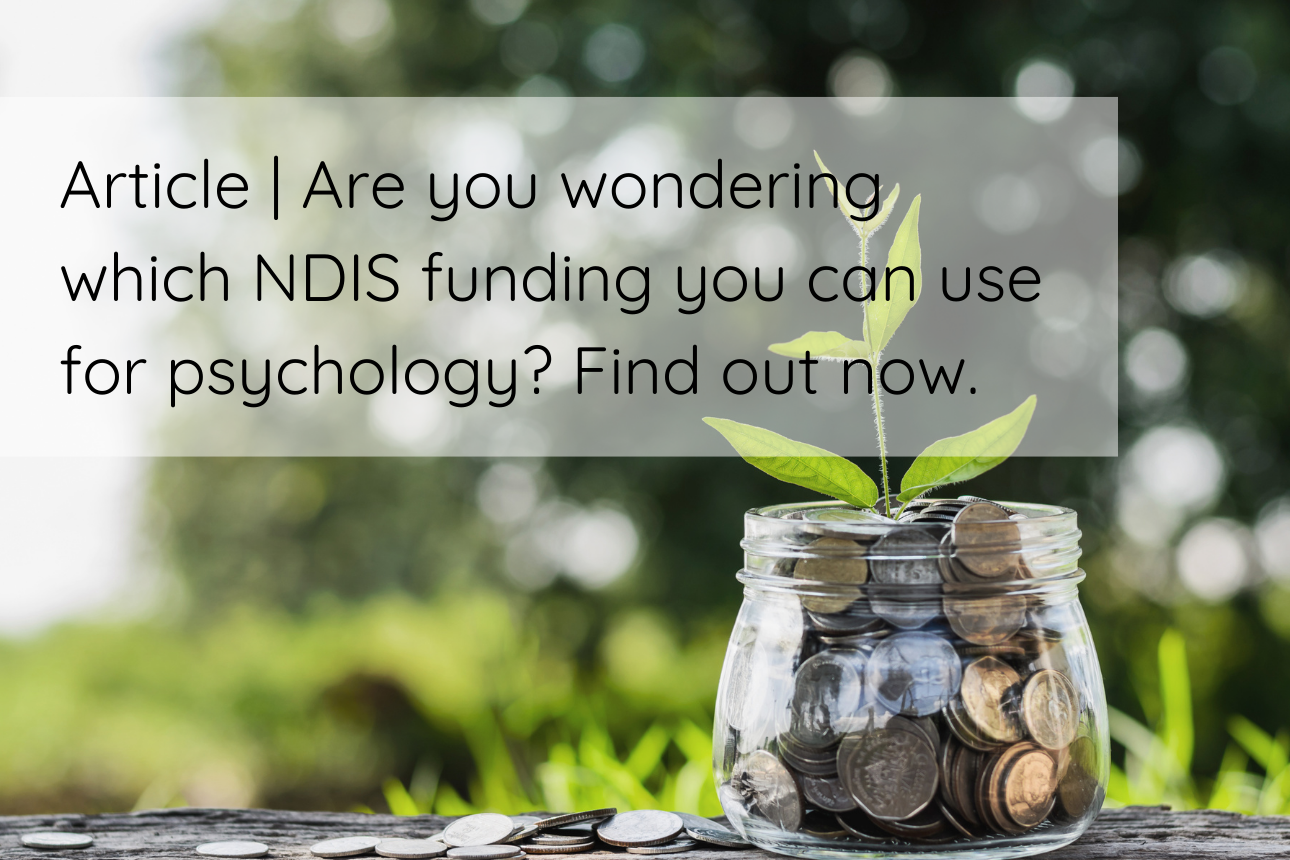 What a psychology session might look like
What should I expect at my first appointment?
Your first psychology appointment is all about getting to know you, your goals and needs. This is a rapport building session, establishing what your motivations are, learning a bit about your history, how you see yourself, the areas that you are seeking support with, and then together we start to create your treatment plan.
What type of questions might my psychologist ask?
There are two types of support psychologists can provide: therapy or assessments.
If you're meeting with your psychologist for therapy you should consider it a problem-solving workshop. It's an opportunity to discuss what's on your mind and disclose issues past and present. In return, your psychologist will detail their understanding of the presenting concerns and offer strategies to assist with addressing and managing the presenting concerns.
Assessments are used to measure an individual's psychological or cognitive functioning, and to understand more about their emotions, their perceptions and feelings.
A psychological assessment can include:
Informal tests and surveys
Interview information
School or medical records
Medical evaluation and observational data.
A psychologist will use this information to educate themselves on your history, and determine the best next steps. It also helps them get a better understanding of you which is important in the rapport building stage of therapy.
If you are in need of any assessments, the questions your psychologist will ask might be very specific to the assessment they are conducting.
What will we do in a psychology appointment?
A psychology appointment can consist of anything from talk therapy to hands-on activities, worksheets, hypothetical scenarios and role playing. Your psychologist will tailor the session around what they think will achieve the best outcomes, and what you're most comfortable with.
How often will I meet with my psychologist?
Depending on your needs and funding, the frequency of your appointments will vary. You might meet with your psychologist monthly, fortnightly or weekly.
If you choose to meet through telepractice, there is even more flexibility for how often you meet. For example, without the need to travel, meeting for 15 minutes twice a week through a video call is much more doable than if you meet for 15 minutes twice a week in person. Telepractice can save you funds, leaving you more time for therapy with your psychologist.
Where will we meet?
We come to you! We match you with a psychologist who is located near you and they travel to a location that works for you, such as home or school.
If you choose telepractice, you'll meet with your psychologist remotely, such as on the phone or through a video call using Zoom, Google Meet or another platform that works for you.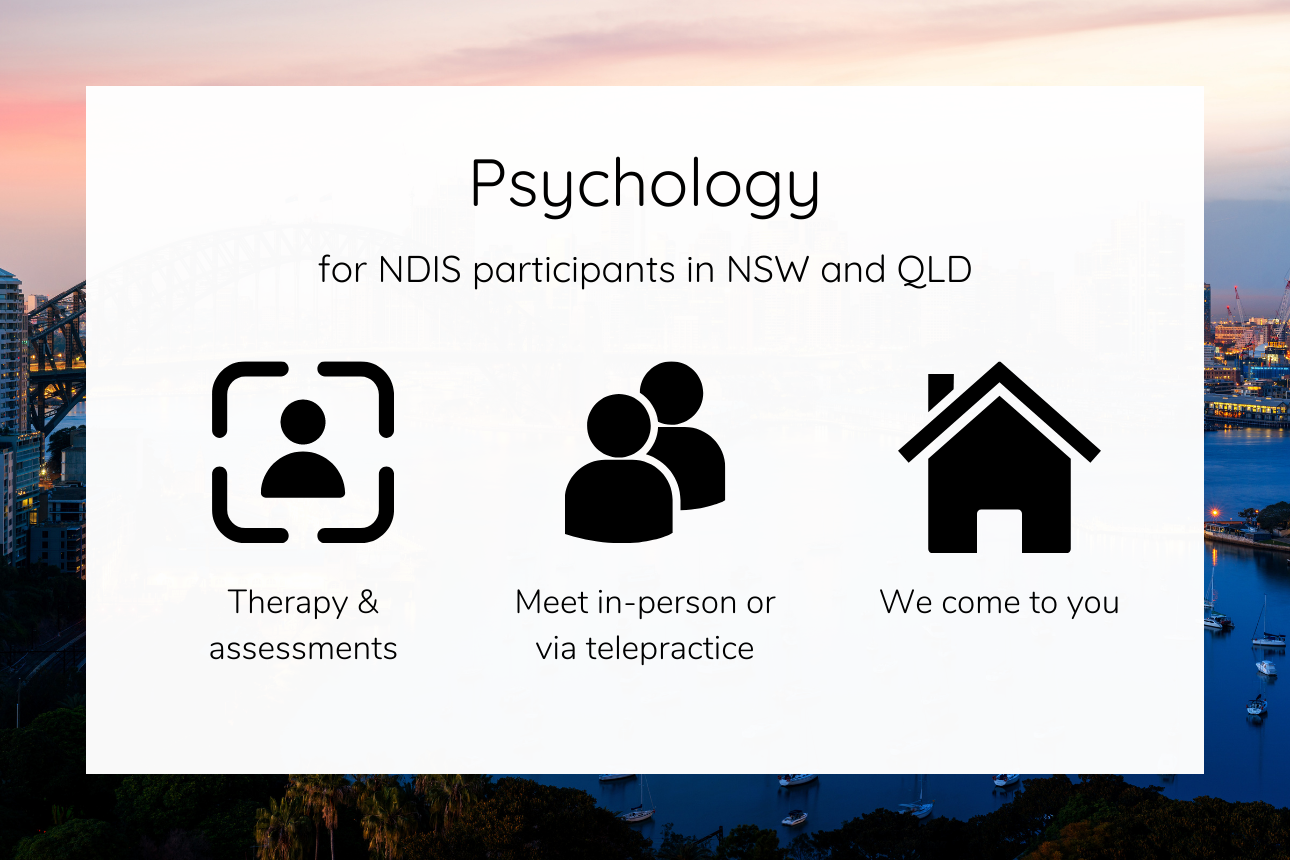 How to get started with psychology
You can make a referral on our website. Our referral form will be easier to complete if you have your NDIS Plan nearby and contact details of people important to you, such as family and support providers.
For more information about making a referral, see our article below: