Meet Patrick Rundle, Positive Behaviour Support Practitioner in Perth, Western Australia
Patrick Rundle with Melody Dexter
30 March 2023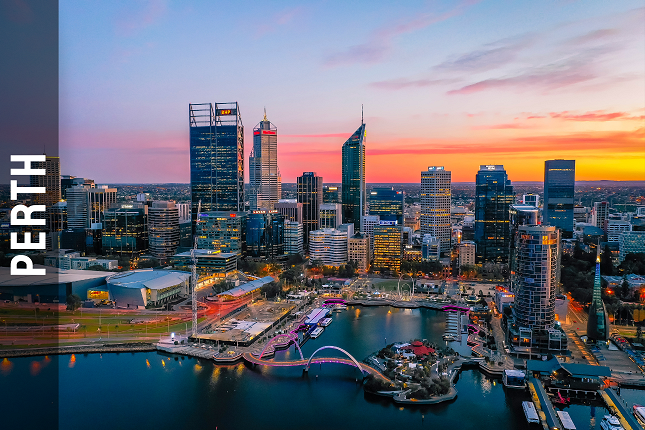 If you're looking for Positive Behaviour Support in Perth, this article is for you! We've had some exciting growth in our team, with expansion into Melbourne, and now Perth. It's with great pleasure that we introduce Patrick Rundle, our first behaviour support practitioner in Western Australia.
Patrick joins us with experience in the education and disability sector. He's based in the southern suburbs of Perth and supports NDIS participants located throughout many parts of the Perth metropolitan area, from Victoria Park through to Subiaco, Cannington, Morley, Karrinyup, Gosnells and more.
Meet Patrick Rundle, Behaviour Support Practitioner in Perth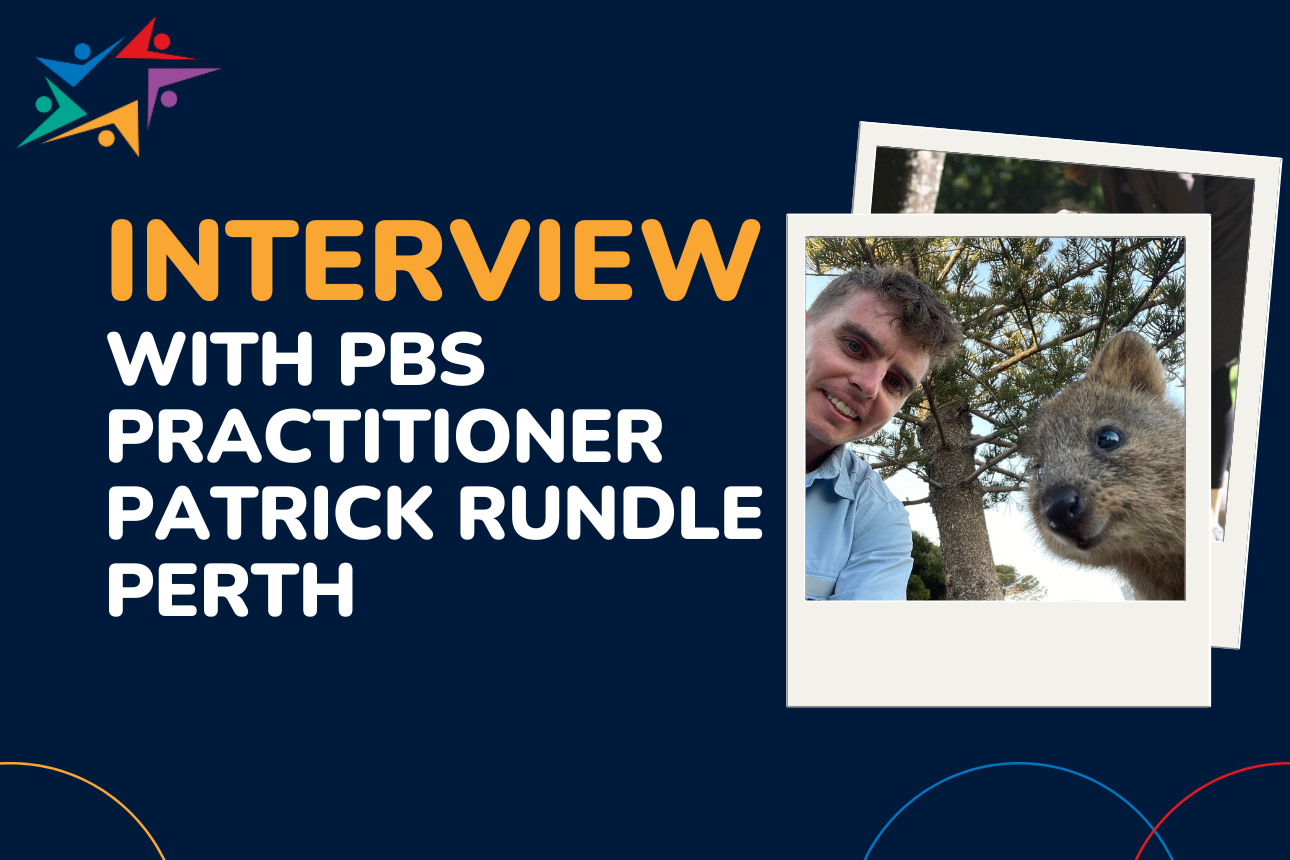 Patrick, it's truly wonderful to have you join our team! Tell us a bit about yourself!
I'm 27 years old and grew up in WA. I'm a proud Perth person having travelled to 40 cities across the world and Perth is still my favourite! I can't get enough of the weather and the people.
What inspired you to pursue a career in Positive Behaviour Support?
During my master of teaching my favourite unit was on disability and all its intricacies. After a few years working in the industry as a residential support worker, my client's positive behaviour support practitioner was impressed with my capabilities and suggested I pursue the career. That's when I found Ability Consultants.
What is one of the highlights of your career?
Seeing the successful implementation of a behaviour support plan with my previous client and the day-to-day impact it can have on the client along with the surrounding carers, family and community. Being involved in this process and seeing the changes is quite special. I strive to achieve this everyday to ensure exactly what I do will have a positive impact on my clients' daily living.
The impact of Positive Behaviour Support
You have experience as a primary school teacher. Can you tell us how can Positive Behaviour Support help a young person at school?
My experience in teaching opened my eyes to how much primary schools across Perth have taken to a PBS framework. Many schools I've worked with have created a PBS matrix to inform the staff and students about how PBS fits into daily life at school. We can help further in this process by creating individualised and comprehensive approaches for students to encourage them along the right path and push their boundaries.
Can you tell us about a time when you've seen Positive Behaviour Support in action and how it made an impact on someone's life?
PBS is flexible and ongoing. In action, PBS will grow with the person and help educate those around them to use a person-centred framework in providing long-term support. I have witnessed this in action many times. As a team we adjusted our actions to suit the person and achieve goals that seemed impossible before. My client at the time achieved the huge goal of getting back to riding a bike along a river which he loved as a child.
How can Positive Behaviour Support help a person on the autism spectrum, as well as their family and wider support team?
A person on the autism spectrum can expect a PBS approach that is tailored to their needs and will help educate those around them on how to implement strategies that use an evidence-based approach.
Their family and wider support team can reduce unnecessary stress through tailored strategies such a specified morning routines, use of communicative devices when communication becomes difficult and specific phrasing and framing of tasks and queries to create consistent expectations around an event or task.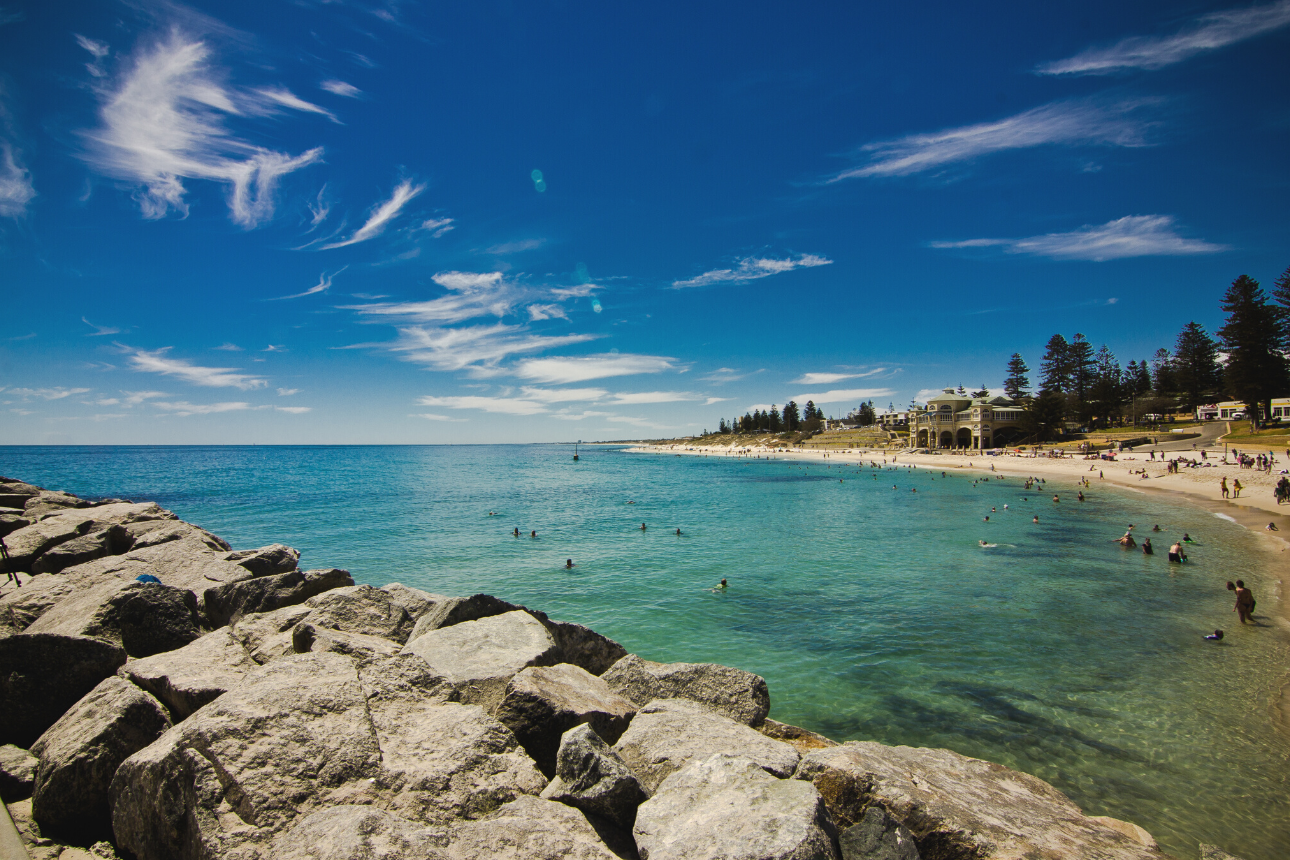 Working in Positive Behaviour Support
As a behaviour support practitioner, you work with new clients regularly. How do you establish rapport with new clients and their families?
At the start I always prefer to listen. I want to hear all the positives and negatives, ups and downs, wins and losses. I want to work out how I can fit in the picture and where my skills can help the client and those around them. No two experiences are the same so I always keep an open mind to the uniqueness of each individual and their behaviour.
What can your clients expect from you and the work that you do a behaviour support practitioner?
I always have my client's best interests at heart. I want to stand up for them and give them a voice. My hours are spent to better their lives and help those around them to do the same.
Make a referral for Positive Behaviour Support in Perth
Who can make a referral for Positive Behaviour Support?
Individuals with disabilities who are in need of PBS can make a referral, or members of their support team can also make a referral, such as parents, Support Coordinators, occupational therapists, teachers, Local Area Coordinators and more.
As a Registered NDIS Provider, we usually support NDIS participants, however, we also support private clients who don't receive NDIS funding.
How can Perth NDIS participants make a referral for Positive Behaviour Support?
You are welcome to make a referral for Positive Behaviour Support in Perth through our website. You're also welcome to bookmark our website to easily make referrals in the future.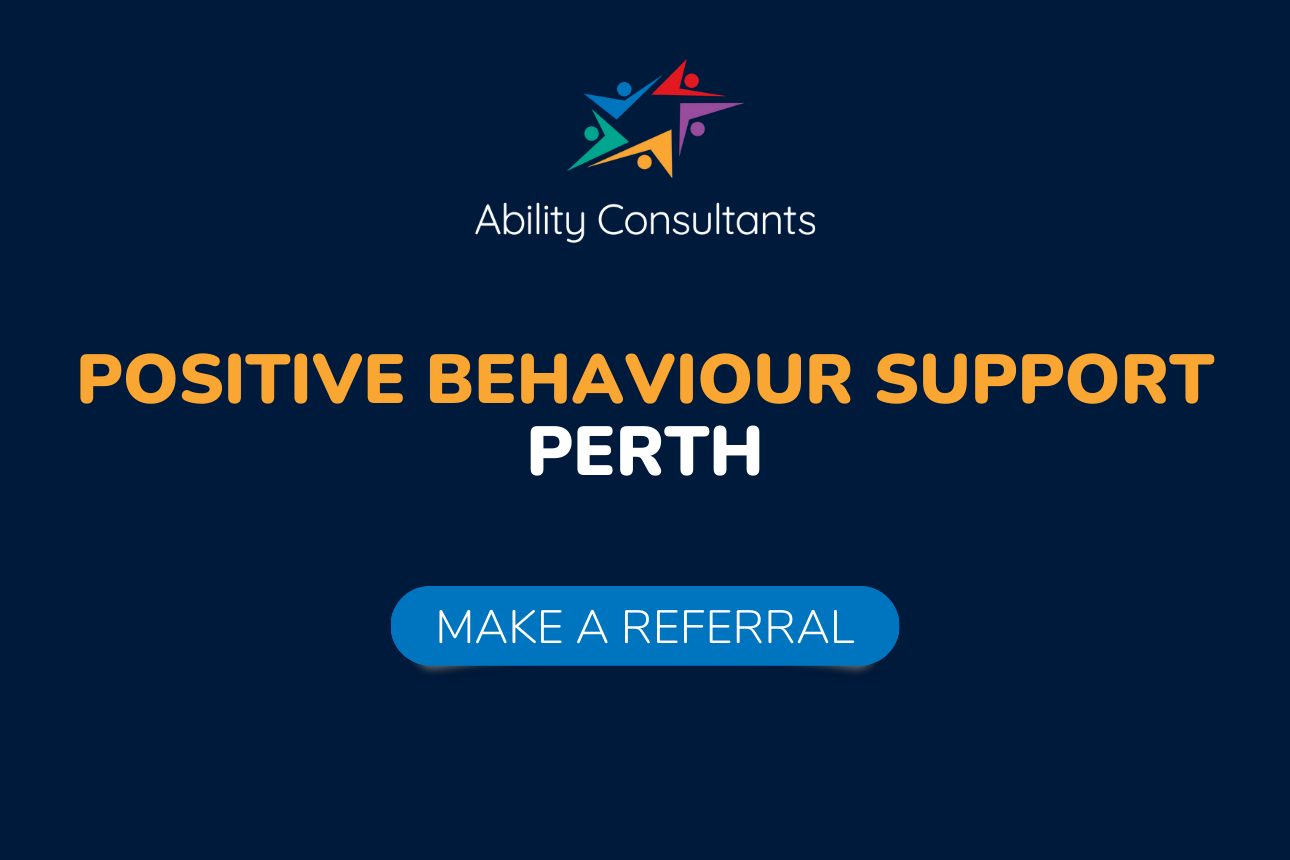 Life in Perth
Perth is a beautiful city, usually full of sunshine and there are some great accessible locations to visit — which ones would you recommend for individuals who may have a disability?
Perth is a special place in the world. We are a quiet city and the people are laid back. I would strongly recommend Kings Park just because of the size and beauty. I usually go there once a week for a stroll or picnic. My favourite area is the Roe Gardens for its shade and beautiful views. Here's a guide to accessibility at Kings Park.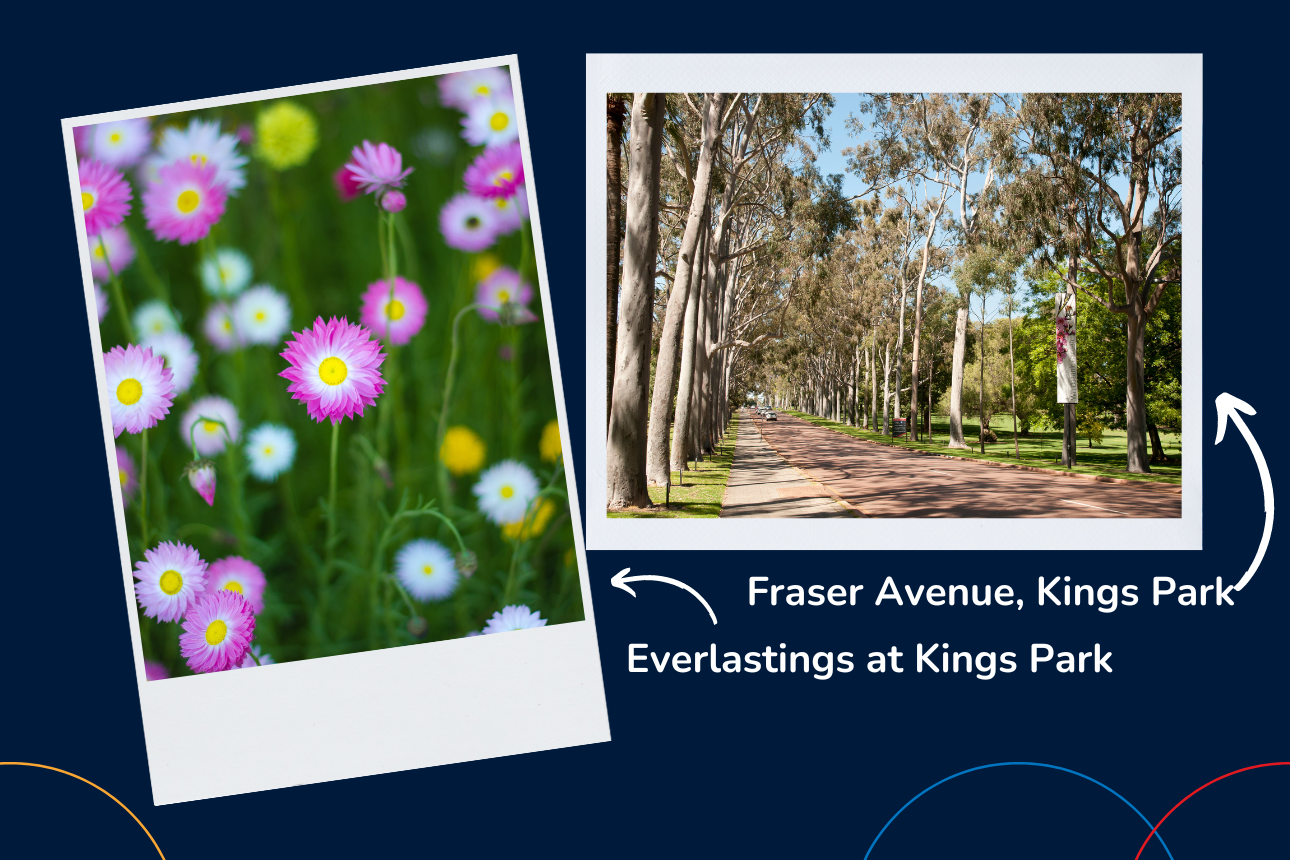 Are there any autism-friendly locations in Perth?
Utilising a companion card in the hundreds of locations around Perth will open up a new world of places.
No one deserves to miss out on an activity due to a disability or sensory need. Perth is a great city with growing accessibility due to the City of Perth's 'Disability Access and Inclusion Plan'.
My favourite places to visit include Grand Cinemas, Armadale with their sensory-friendly sessions, along with the new WA Museum Boola Bardip and their innovative sensory backpack initiative. Here's a guide to inclusion at Boola Bardip, including:
sensory backpacks
visual checklists
visual stories written with the help of the Autism Association of Western Australia
sensory maps
AUSLAN tours
quiet times and spaces
communication board
parking and more.
Got questions about Positive Behaviour Support in Perth?
If you have any questions about Positive Behaviour Support in Perth, we'd be more than happy to help. Please feel welcome to contact our team on 1300 694 625 or using our contact form on our website. Positive Behaviour Support changes lives, and we're honoured to be helping the West Australian community.