Looking for Positive Behaviour Support in Newcastle? We've got your back!
Alex Lee with Melody Dexter
02 March 2023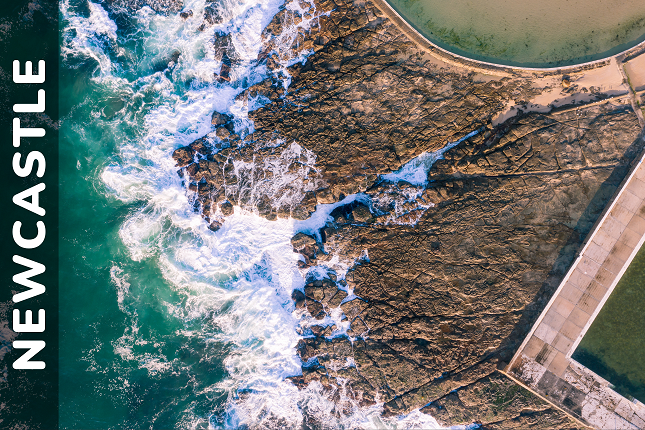 You can benefit from Positive Behaviour Support in Newcastle, NSW. We provide Positive Behaviour Support (PBS) in Greater Newcastle and surrounding areas including Charlestown, Warners Bay, Swansea, Morrisset, Wallsend, Speers Point and more.
We're a Registered NDIS Provider in Australia with our practitioners supporting NDIS participants throughout NSW, QLD, WA, the ACT and Victoria. Today we welcome Alex Lee, who holds valuable experience working in the disability and education sectors in Australia.
Scroll to check out our interview with Alex and click here to make a referral for Positive Behaviour Support in Newcastle.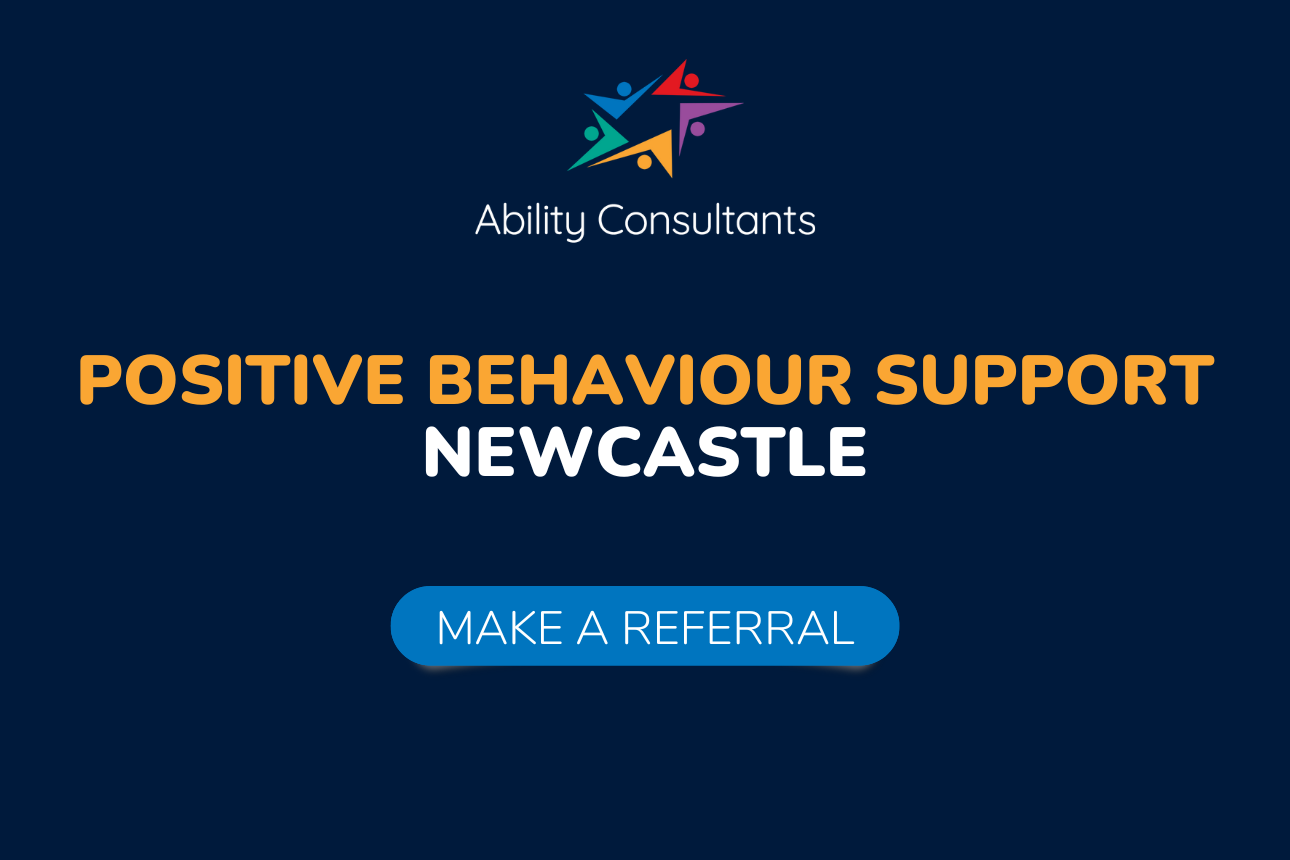 Meet Alex Lee, Positive Behaviour Support Practitioner in Newcastle
Today we're pleased to introduce Alex Lee, one of our wonderful Positive Behaviour Support practitioners based in Newcastle. Alex, tell us a bit about you!
I grew up on the northern end of the Central Coast and fairly early on I had plans of working in the disability sector. Growing up, my parents were short-term carers for children with disabilities. We often had kids staying with us — some for a weekend, others for a few months at a time. When I finished school, I started working as a Disability Support Worker while I was studying to become a Special Education teacher.
I have moved around a little, but now I'm situated back in the Hunter and loving my new role with Ability Consultants as a Behaviour Support Practitioner.
You were a special education teacher in a number of schools in Newcastle. Can you tell us what you learnt about working with children with disabilities and how this influences your work as a behaviour support practitioner?
Like all children, every child with a disability is unique. Each comes with their own individual strengths and challenges. In addition, each child is often surrounded by a support network where all individuals play crucial roles in the child's life.
Being able to work and collaborate with all members of their support team is as important as working with the child. It's important to aim to have everyone on the same page and provide consistent and positive support for the child across all contexts (school, home and the community).
Can you share examples of how you've seen Positive Behaviour Support improve a person's quality of life?
Without effective Positive Behaviour Support, I've seen how those around a person displaying behaviours of concern would often get stuck reacting to a behaviour, leading to carer burnout.
I once worked with a young person who, when I first met them, was requiring 2:1 support and wasn't able to participate safely in group activities. When a Positive Behaviour Support approach was taken and we looked at the whole picture, the reason behind their behaviours became clear.
I made a few changes to their schedule, keeping it consistent, working on communication skills and the use of visuals. Staff supporting that person were trained and strategies were implemented that ensured this person's needs were being met more consistently. Within 12 months, this person's whole demeanour changed, they were visibly happier and I saw them transition into and participate in group activities that they enjoyed.
Positive Behaviour Support in Newcastle
How would you describe Positive Behaviour Support to someone who has never heard of it before?
I recommend watching this short video where Belinda explains Positive Behaviour Support.
What's your approach to Positive Behaviour Support?
Having worked in schools and also various support roles across home and community, I like to stay mindful of how plans and strategies can be used across contexts. I involve the person as much as possible, remaining person-centred, and work with all members of their support team. The aim is to implement supports that are effective and consistent, for example, across home, school and in the community that can lead to improving a person's quality of life.
What can a person and their support team expect at the first meeting?
I like to try and ensure our first meeting is face-to-face, but if that isn't possible we do have the option of telePBS which can involve meeting via Zoom video or phone call.
I like to let the person and their team start to get to know me and I learn a little about them as we start to build a positive rapport.
We talk about our goals for the service, identify the current behaviours of concern, start to look at what support and services are currently in place and what areas can we work on to improve the person's quality of life.
We might also discuss restrictive practices, what they are, if any are being used and what our responsibilities as a team are to ensure they are being used appropriately, in a least restrictive way and being reported on correctly.
What happens from that point?
I complete further assessment of the behaviours of concern, using documents and collecting data from the family and service providers supporting the person.
Those supporting the person may be given preventative and reactive strategies, data collection processes and skills programs to work on while assessments and the Behaviour Support Plan is being completed.
Depending on the time and funding available during the service, we may continue training and skill development and working towards the person's goals. We might also conduct further training and coaching with providers and those supporting the person to assist in implementing the plan and strategies.
What work happens behind the scenes in Positive Behaviour Support?
Other than the face-to-face sessions including meetings, observations, assessments, training and skills building, a lot of work is involved behind the scenes. Writing reports, creating resources, developing data collection methods, then monitoring and assessing that data. As a Positive Behaviour Support practitioner we may need to collaborate with a range of people who support a person including support services, school or workplace, allied health and medical professionals.

Life in Newcastle
Alex, you've worked in the disability sector in Newcastle for quite some time. Can you recommend an inclusive local recreation area or tourist attraction?
When I was a Disability Support Worker, there was one day of the week that I would particularly look forward to. It was with a young man who I supported on days out in the city of Newcastle.
We could have used our own transport, but we made the most of the accessibility of public transport. Sometimes we would catch a train or bus into town, catch the ferry across the harbour and back and try to spot the occasional dolphin.
We often walked along the promenade to Newcastle Museum which has free entry, it's very accessible and staffed by very helpful volunteers. They have noise-cancelling headphones or ear plugs on request at the visitor desk and if you check ahead, they also offer low-sensory sessions to some exhibits.
During summer, we visited Newcastle Beach where they have wheelchair beach matting. You can also book ahead and lifeguards are more than willing to help you access the beach wheelchairs.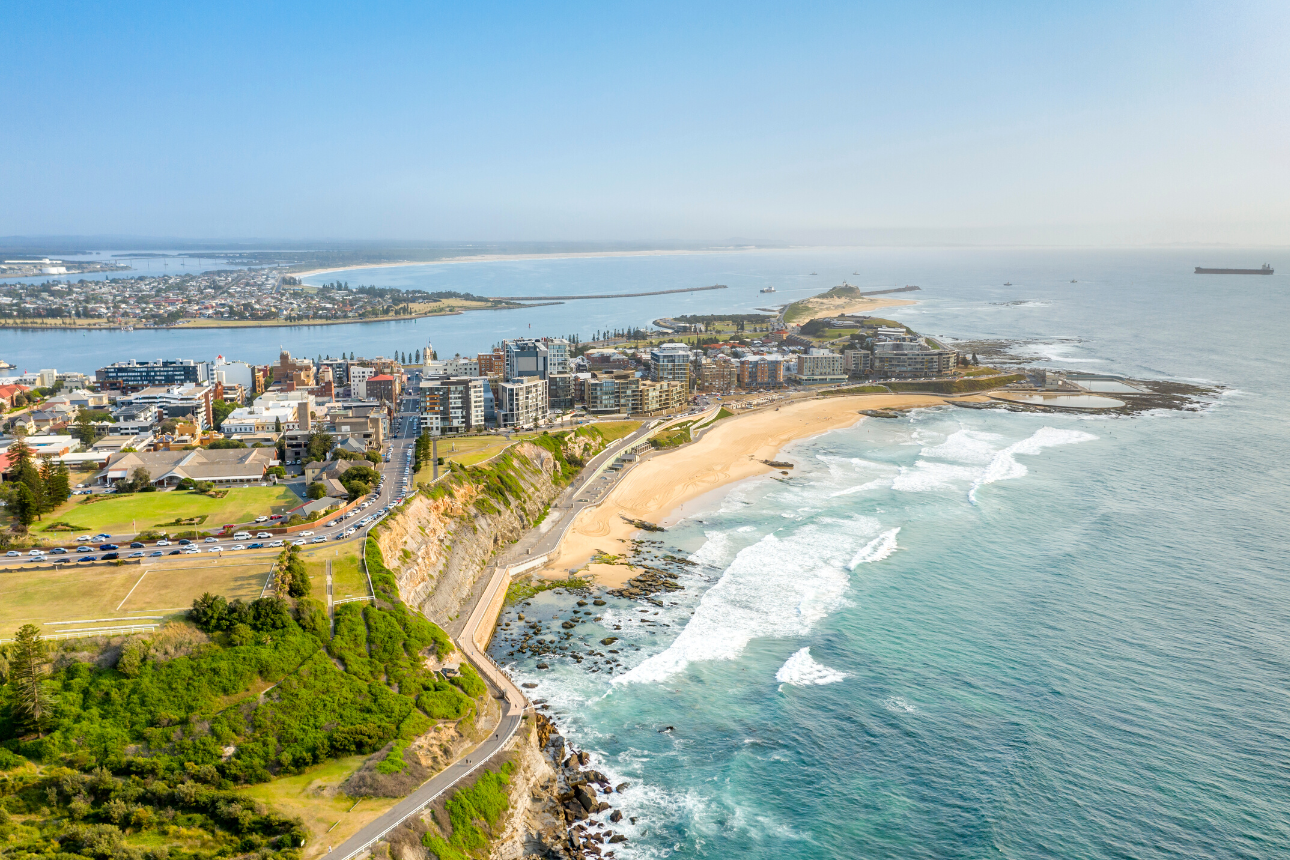 What do you love most about living in Newcastle?
That we are not far from so many different areas. Having the beaches, coastal breezes and lake nearby, with access to services, without having the hustle and bustle of a bigger city.

Make a referral for Positive Behaviour Support in Newcastle
As a Registered NDIS Provider, we support NDIS participants throughout Australia. If you're looking for Positive Behaviour Support in Newcastle and surrounds, you can make a referral here on our website.
If you're not quite ready and would like to know more, please call our team on 1300 694 625 or email Alex at [email protected].