From disability support worker to PBS Team Leader: an interview with Natalie Lofty
Natalie Lofty
04 July 2022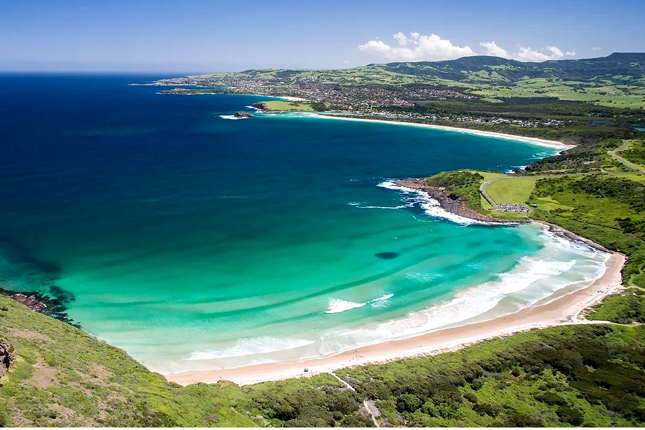 Are you a disability support worker thinking of changing careers? Have you considered a career in positive behaviour support (PBS)?
Our behaviour support practitioners hold diverse qualifications and experiences, from disability support and speech therapy through to occupational therapy, psychology and special education.
If you're an experienced disability support worker, and you're looking at changing jobs, you may be happy to know that many of the skills you've developed are transferable to the role of PBS practitioner. We sat down with behaviour support practitioner Natalie Lofty to find out more. Natalie is based in the Wollongong and Illawarra region of New South Wales and has over 15 years experience supporting individuals with disability.
Natalie, you've been a positive behaviour support practitioner for a while now; what is your number one reason for working in this field?

I've previously worked as a disability support worker and manager of disability services. Knowing the importance of functional, individualised and implemented behaviour support plans, I was drawn to be part of delivering positive behaviour support.
Can you share an example of what impact PBS can have on individuals with disability?
PBS increases a person's ability to communicate. It's a common phrase "all behaviours are communication", and they are. When a person communicates with limited verbal communication or through other methods, increasing the skills of those around the person increases the individual's quality of life. We then see the risks lessen and see a decrease in behaviours of concern.
What about their families and support teams, such as disability support workers — how can positive behaviour support help them?
PBS practitioners work closely with families and wider support teams to understand their family member or client. There is always a function to a behaviour — this means there is a purpose behind the behaviour, for example, a person might be trying to communicate what they want, perhaps they are in pain or unwell.
Finding the function can be empowering for families and support teams. Some of the families or teams we support benefit from light modelling or reassurance that they are on the right track. Light modelling means I might demonstrate how to carry out a strategy.
We support vulnerable people in our community who have various support services in place. I've seen the difference in the people we support when we're able to empower and support their family and support team. It's always important as a PBS practitioner that we remember the client we're supporting is someone who others care about or care for.
Can you share one of your "wins" as a behaviour support practitioner?
There was a young boy with a significant communication delay, ADHD and significant trauma. He had been expelled from three preschools and had six months before starting kindergarten. I was really concerned this little boy wasn't going to get a successful transition off to big school. Through a team effort, a preschool offered him a place, we provided training and support, he loved going there and he transitioned off to school. He was placed in the ED unit, transitioned out of there within six months and offered a support unit at another school. He continues to kick goals with the right support around him with a very dedicated mother.
You started your career in Wollongong as a disability support worker. How did you transition to your job as a behaviour support practitioner?
I was part of the behaviour support implementer project through Life Without Barriers. I went on secondment to the project from ADHC — it was fantastic. ADHC is a division of the Department of Family and Community Services in NSW.
As we know, implementation is such an important aspect of positive behaviour support. I supported individuals and their teams all the way down to Canberra. I then transitioned into a behaviour practitioner role in a few organisations until I gained experience and was able to work closer to home with my family in Wollongong rather than commute.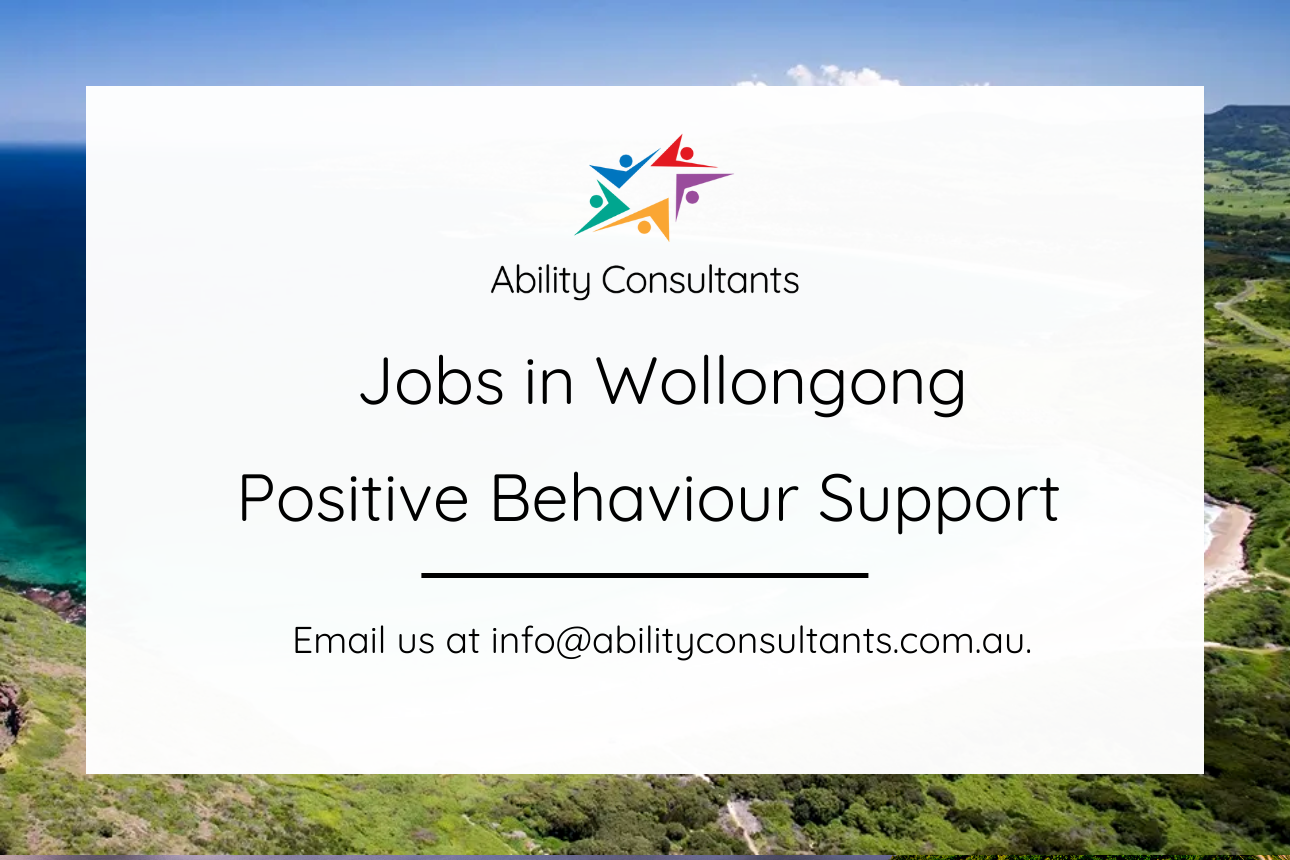 Qualifications a disability support worker might need
If a disability support worker would like to change careers to become a behaviour support practitioner, what qualifications would be ideal for the job?
A disability support worker will benefit from having a university degree, experience in the community service industry and/or lived experience. I have a Bachelor of Community Services majoring in service coordination, Certificate III and IV in Disability Work, Diploma in Community Services, Certificate IV in Frontline Management and Therapeutic Crisis Intervention. We support people of all ages and varying support needs, including persons living with mental health. There are many qualifications that are transferable within positive behaviour support including speech pathology, occupational therapy, physiotherapy, nursing or teaching as an example.
Is a university degree essential?
No, a degree isn't essential. The PBS profession is overseen by the NDIS Quality and Safeguards Commission (NQSC) and a university degree isn't listed as required.
What experiences do disability support workers have that are valuable in the field of positive behaviour support?
Supporting people as individuals and advocating for their needs and wants.
What advice do you have for new practitioners?
A career as a positive behaviour support practitioner requires compassion, person-centred thinking and the ability to collect and analyse data. When carrying out observations, take everything in — the trigger/function to a behaviour can be very minimal with major impacts.
Listen and work through behaviours of concerns with the client, families, and formal supports. If you approach a situation without all the information, you may miss the key that is needed. Always look outside the box — nothing is impossible, you may just need to look at the situation differently.
Training and development
What kind of support does Ability Consultants offer and what does this look like on a day to day basis?
Before you start, our head of clinical recruitment will be in touch: Jane will send you everything you need to get started and invite you to an orientation session where you'll meet Kire, one of our Clinical Operations Managers, Nikki, our Learning and Development Team Leader, as well as your own Team Leader. Your Team Leader is your mentor, someone who supports your growth and provides clinical supervision. In your weekly 1-1s with your Team Leader, you'll be respected as a professional and challenged on ideas in a respectful and professional manner, you even determine what's on the agenda.
Despite being remote while working with Ability Consultants, I don't feel remote. At any time there is someone to answer a question and we receive updates regularly. I have never felt that I didn't know what was happening despite working remotely. We have a restrictive practice (RP) s team that assists with RP enquiries and reviewing RP plans before being lodged with the NDIS Quality and Safeguards Commission.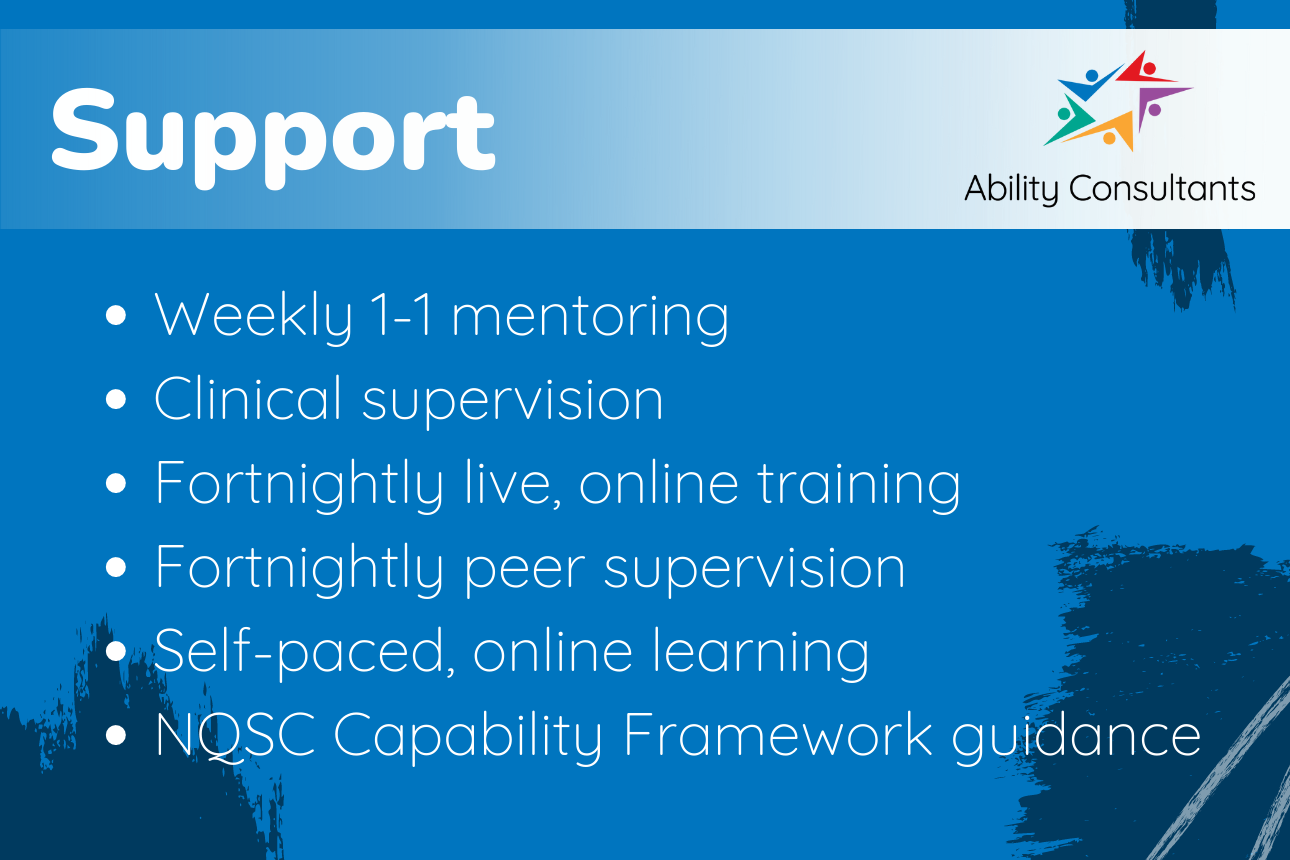 Moving jobs from being a disability support worker to a PBS practitioner is a bit of a transition — what kind of training can new practitioners expect?
In addition to personalised support mentioned above, you'll have access to our Centre for Excellence, which offers online, self-paced learning. You'll have the opportunity to learn more about positive behaviour support, safety, communication, human rights and more. You can have a peek at our Centre for Excellence here.
Under the NDIS, behaviour support practitioners must meet certain criteria in the PBS Capability Framework. Nikki and your Team Leader will guide you through this process of self-assessment.
Continued professional development is important through formal training, online training and webinars. In addition to formal 1-1 support and self-paced training, practitioners can:
attend live, online fortnightly training sessions,
take part in weekly support groups with other new practitioners
take part in fortnightly peer supervision with other PBS practitioners at Ability Consultants.
Our weekly support group for new practitioners focuses on operational systems and our fortnightly online training sessions feature guest speakers and topics such as Restrictive Practices, Talking Mats, gaining consent, data analysis and more.

If a disability support worker would like to apply for a role as a behaviour support practitioner, where can they find more information and how do they apply?
Our website has great information at www.abilityconsultants.com.au. To become a positive behaviour support practitioner, email us at [email protected] or visit our careers page for more information.
About Wollongong
Natalie, you're based not far from the heart of Wollongong — can you tell us your favourite accessible tourist destination in Wollongong?
Yes, I'm very lucky where I live, the area is definitely becoming more accessible to all. My favourite would have to be Shell Cove Marina, otherwise known as Shellharbour Marina. The view is lovely and the whole boardwalk is wheelchair accessible — there are accessible toilets and all the eateries and shops are wheelchair accessible.
We also have a new area in Cringila, which is ten minutes from Wollongong. It has amazing bike tracks, a pump track and a completely accessible park. This park is true to its name with equipment that a wheelchair can access, flat surfaces for mobility concerns and communication aids. This includes a visual communication board and a large book with braille.
What do you love most about the Illawarra region?
There's a lot to love — I grew up here and am so lucky to raise my family here. We literally have mountains to explore on one side, the ocean on the other, Sydney only an hour away and everything that Shoalhaven has to offer. I went to Sydney the other weekend and as much as we enjoyed it, I also loved seeing the Illawarra as we drove down Mount Ousley Road.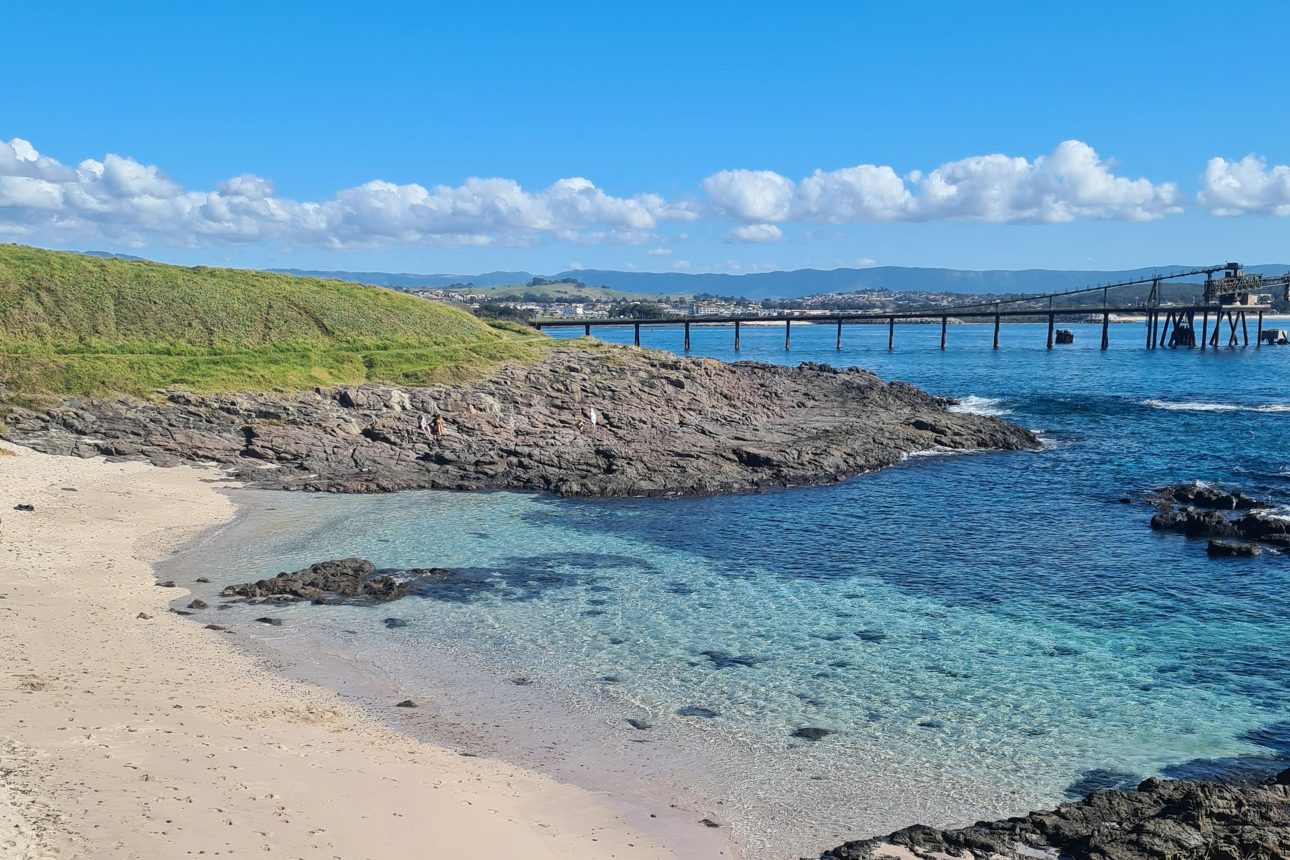 Our practitioners in Wollongong & Illawarra
Ability Consultants has an incredible team of practitioners in Wollongong and in the Illawarra region. Their qualifications include disability support, psychology, sociology, primary education, special education, criminology, music and social work.
About Natalie Lofty
Natalie is a behaviour support practitioner and Team Leader at Ability Consultants. Natalie completed a Bachelor of Community Services, in addition to qualifications in Disability Work, Frontline Management and Therapeutic Crisis Intervention.
Natalie's experience as a disability support worker, manager of disability support group homes and PBS practitioner enabled her to develop a strong understanding of realistic and effective strategy implementation. She has experience across a range of settings, including schools and aged care facilities. Natalie is passionate about the rights of people with disability and about ensuring opportunities for choice whilst maintaining carer capacity.
Based in Wollongong, Natalie supports NDIS participants of all ages and needs, including children, seniors and persons with mental health diagnoses. Examples of support Natalie has provided include:
identifying children's triggers and functions as they transition from their school day to home, and
supporting a client with onset dementia to have a functional method of communication.