Careers in Coffs: We're on the search for an experienced behaviour support practitioner in the Coffs Harbour - Grafton region
Melody Dexter
07 November 2022 | 3 min read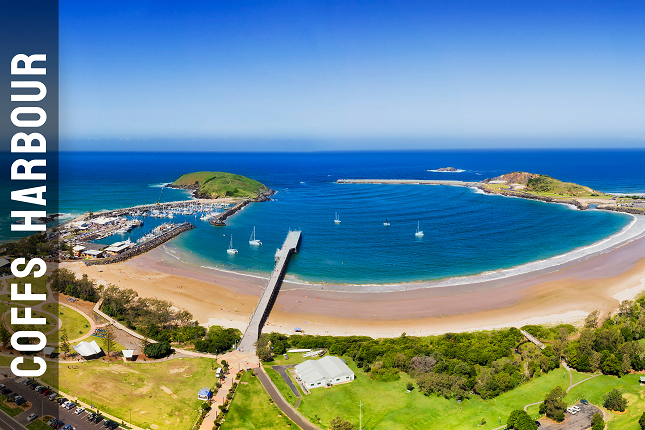 We're searching for an experienced behaviour support practitioner as we expand our team in Coffs Harbour. Grow your career in our Coffs Harbour - Grafton team and benefit from real work-life balance, ongoing support and training, while working remotely in this beautiful region.
Build your career in Coffs Harbour as a behaviour support practitioner
We're a team of over 100 behaviour support practitioners.

Our goal is to make it just as easy for Australians in regions to access liberating behaviour support services as it is in the cities. We're searching for experienced behaviour support practitioners to support our valued clients in Coffs Harbour - Grafton.
As an experienced practitioner you will have at least two years experience delivering positive behaviour support and be passionate about creating freedom and social connection for people with disability.
As your career progresses at Ability Consultants, you'll discover leadership opportunities such as mentoring other practitioners and the ability to lead projects of interest.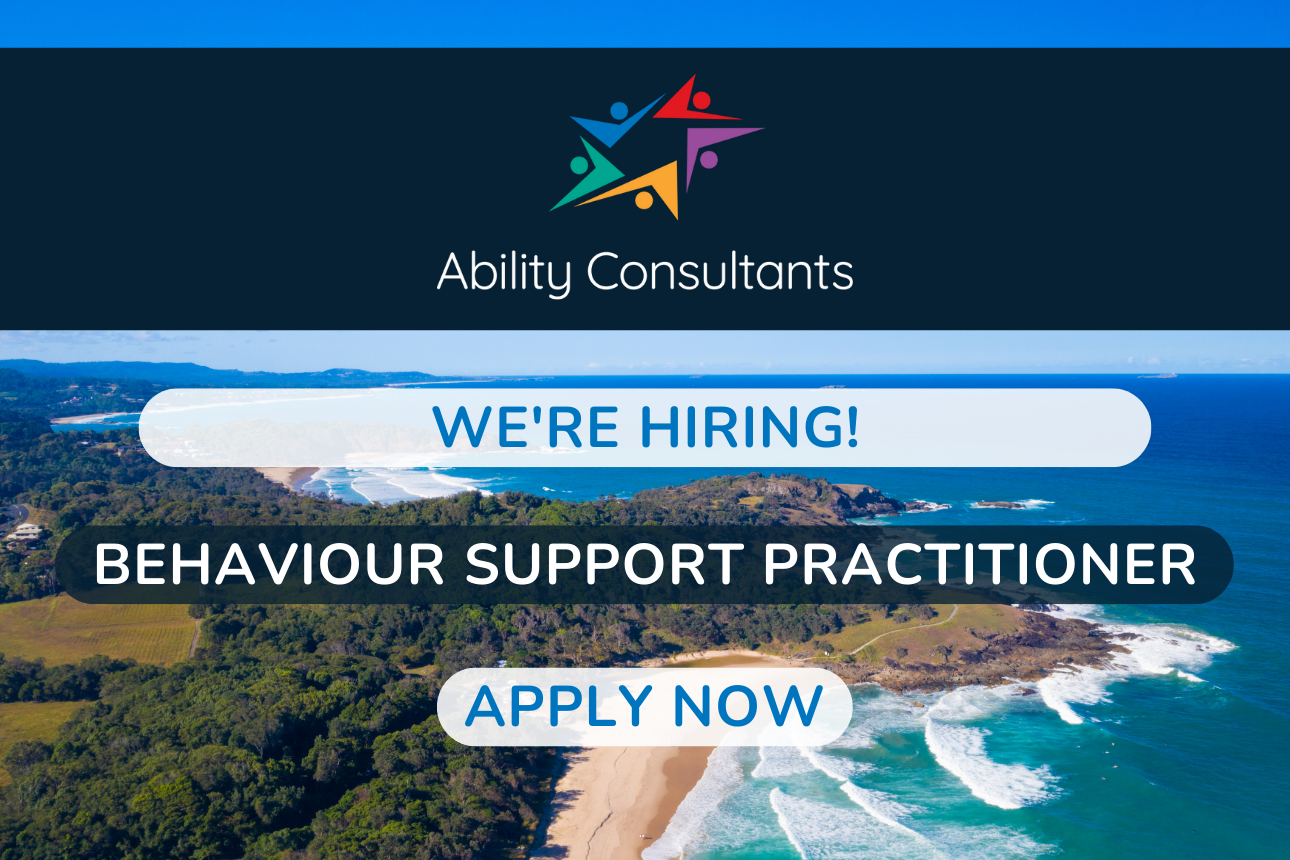 How you'll benefit as a behaviour support practitioner in Coffs Harbour - Grafton
Building your career at Ability Consultants means joining a team where you'll be supported from day one. You'll take part in orientation with members of our team, and be consistently supported by your own Team Leader through weekly one-to-ones.
What are we offering our new behaviour support practitioner in Coffs Harbour - Grafton?
We're offering a fully remote role with huge amounts of autonomy: start and finish when it suits you and create your ideal work-life balance.
This is a permanent, full-time role and you'll receive structured and ongoing support from our stellar team; online and in-person training to sharpen your skills; and total freedom to choose your own clients.
Our team will support you from day one, with training, one-on-one mentoring, peer supervision, positive behaviour support training and a super admin team to take care of referrals and contracts. We'll guide you as you continue to progress through the NDIS Quality and Safeguards' Commission PBS Capability Framework, with your own mentor and support from our Learning and Development Manager.
Join our team in Coffs Harbour - Grafton
We have the incredible Virginia Birchall working up in Coffs Harbour, Barbara Bevilacqua working in Grafton, and there is an unrelenting need for more behaviour support practitioners in the Coffs Harbour - Grafton region.

Although we work all over Australia, you'll meet online with your Team Leader once a week, and have frequent opportunities to catch up for online peer supervision and training with our leadership team.
Connecting in-person is important to us — we meet with our local teams when possible, offer in-person training such as Safety Intervention Training and travel to conferences such as the AGOSCI Conference and ABAA Conference. Local meet ups include local cafes and restaurants and we host an annual Christmas party — this year, it's at Luna Park, Sydney.
To find out more about working with us or to apply, please email Jane at [email protected] or phone 1300 694 625.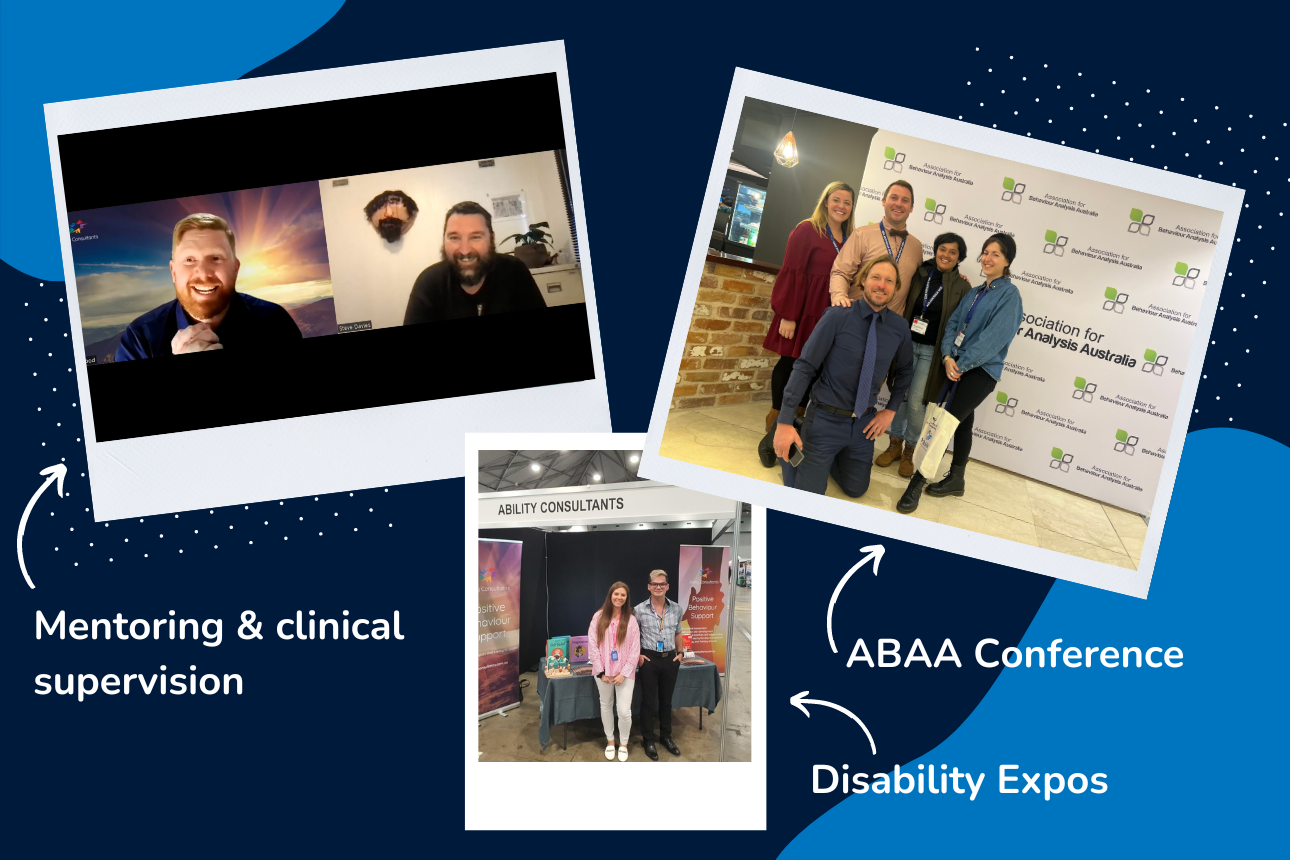 About our behaviour support practitioners in Coffs Harbour and beyond
An interesting fact about our behaviour support practitioners is they come from remarkably different backgrounds. We have around 100 practitioners with backgrounds in psychology, counselling, criminology, applied behaviour analysis, music therapy, mental health, special education, speech pathology and so much more.
Our NSW north coast regional team is growing, with Virginia Birchall located in Coffs Harbour, Barbara in Grafton, Brittany in Yamba, Mark in Ballina and Vanessa in Forster.
Virginia has been leading the way in Coffs Harbour, with over 15 years experience in the disability sector and over 20 years experience working in education including teaching students with disabilities. Virginia's behaviour support practice has centred on supporting children and adults with autism and trauma, as well as supporting individuals with mild to profound disabilities. If you'd like to learn more about working in Coffs Harbour, Virginia would be more than happy to have a chat. Virginia can be reached at [email protected] or phone 1300 694 625.
If you're ready to apply, please email Jane at [email protected] or phone 1300 694 625. You can also find more information on our careers page on our website.