Accelerate your positive behaviour support career by becoming a Team Leader
Steve Davies
27 July 2022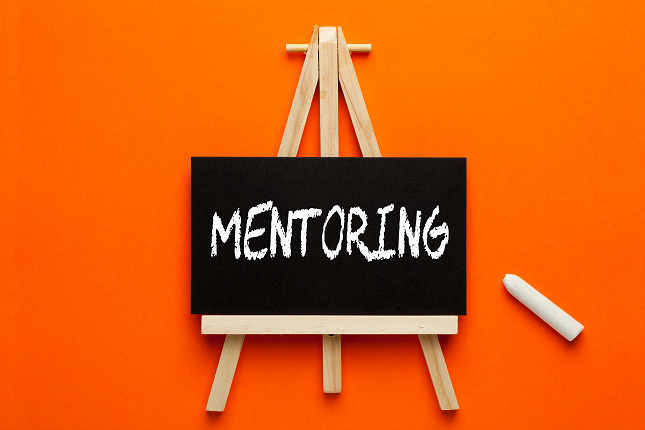 Beside every behaviour support practitioner at Ability Consultants is their Team Leader: an experienced practitioner who provides empathetic and professional guidance. Team Leaders play a critical role in developing new and experienced practitioners, providing not only clinical supervision but also coaching and mentoring. They play an essential role in their mentee's career development.
We believe that positive behaviour support should be easy to access, and one way we do this is by developing and providing strong leadership. This enables us to support our amazing practitioners and continue to grow our team.
Team Leaders are essential in supporting practitioners not only in their clinical work but also as their mentees progress through the NQSC PBS Capability Framework.
What does a Team Leader actually do?
The support of a Team Leader (TL) is not sporadic, it is not an afterthought nor is it trivial.
Our Team Leaders play a central role in our ability to deliver positive behaviour support that makes a real difference in people's lives. Further, in line with the requirements of the NDIS Quality and Safeguards Commission (NQSC), our Team Leaders provide clinical supervision, which is essential for all PBS practitioners in Australia.
Weekly
Our Team Leaders meet with their mentees weekly, in a one on one meeting, usually on Zoom or Google Meet. The meeting runs for 30 minutes, but is frequently shorter or longer, depending on the needs of the mentee.
During these sessions, our Team Leaders walk side by side with their mentees through personalised meeting agendas, guiding them as they learn, grow and find solutions to challenges. Rather than micromanage our clinicians, we embrace the Empowering Leadership model, which is based on the premise that leaders build leaders. This model enables us to tailor supports to the needs of the individual, and help each clinician grow to their full potential.
Our Team Leaders themselves receive support, firstly from their own Team Leader, but also from their group of peers. Additional training opportunities directed towards helping people become great Team Leaders are available through our Centre of Excellence in PBS Leadership courses, covering topics such as "Deliberate Practice and Scaffolding" and "Feedback Informed Mentoring".
In our 1-1s, we also briefly cover a "win/fail/learned from" from the previous week, briefly define our top intention for the next week and touch on how much we're loving the job. If we aren't loving the job, our Team Leaders work with each clinician to find a way to make positive changes.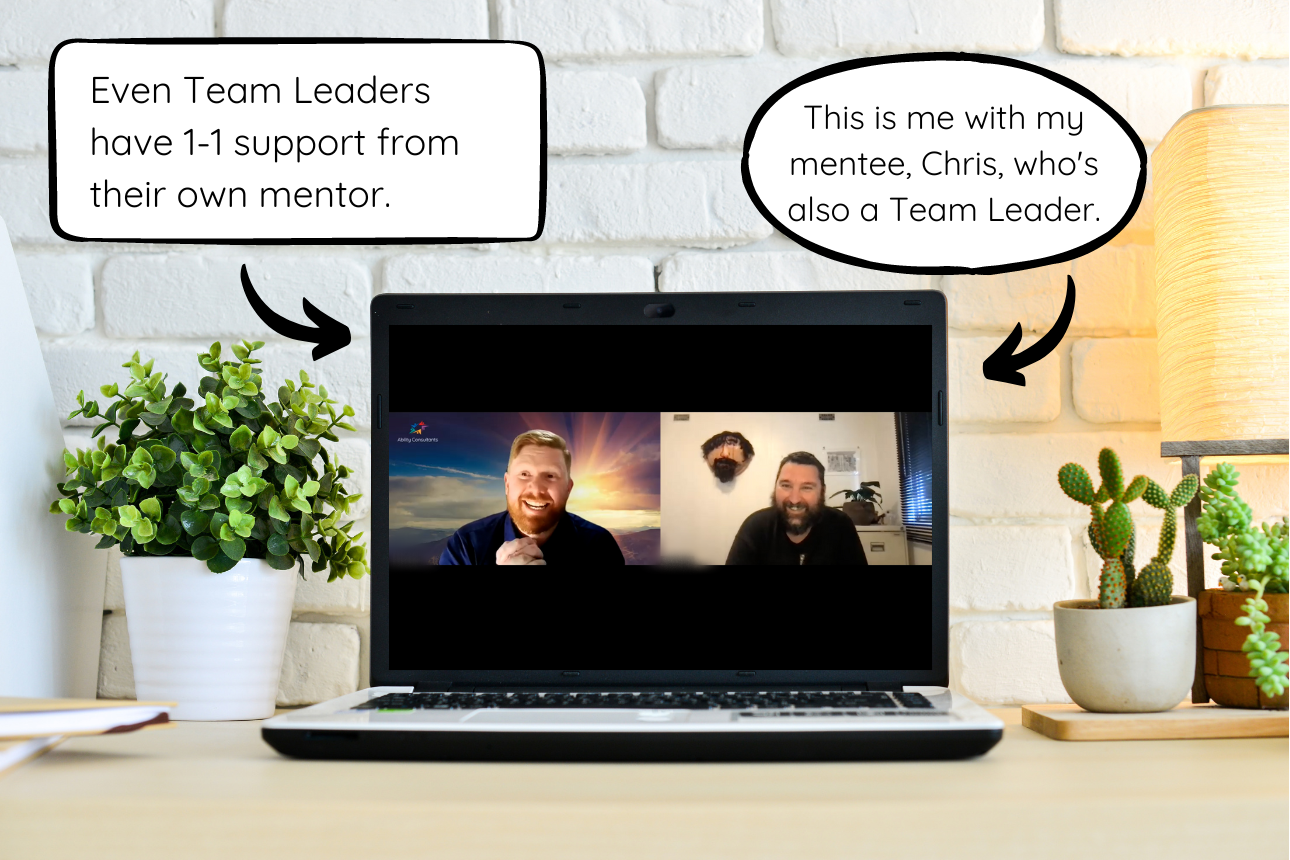 Monthly
Once a month, Team Leaders walk through the Periodic Service Review (PSR) with their mentee. The PSR is a way to identify if we're delivering the type of behaviour support service we would love to provide our clients, and it's been mapped against the PBS Capability Framework to help plan out learning and development goals, and assist in gathering evidence of competence. This process helps to keep each of our PBS services on track, ensures that each service is considered adequately by both clinician and Team Leader, and helps identify opportunities to grow and develop to provide the best service we are capable of.
Ongoing
The NDIS Quality and Safeguards Commission (NQSC) has outlined the Positive Behaviour Support Capability Framework. This defines the skills and capabilities needed to become and progress as a positive behaviour support practitioner. It's a career path that can feel quite regulated, but fortunately we can guide you through the process, in any stage of your career in positive behaviour support.
Team Leaders guide their mentees as they work towards becoming Core, Proficient, Advanced or Specialist PBS practitioners. We have systems in place to support Team Leaders and practitioners as they progress through the Capability Framework self-assessment, such as how to collect evidence for their portfolio and how to address learning and development needs.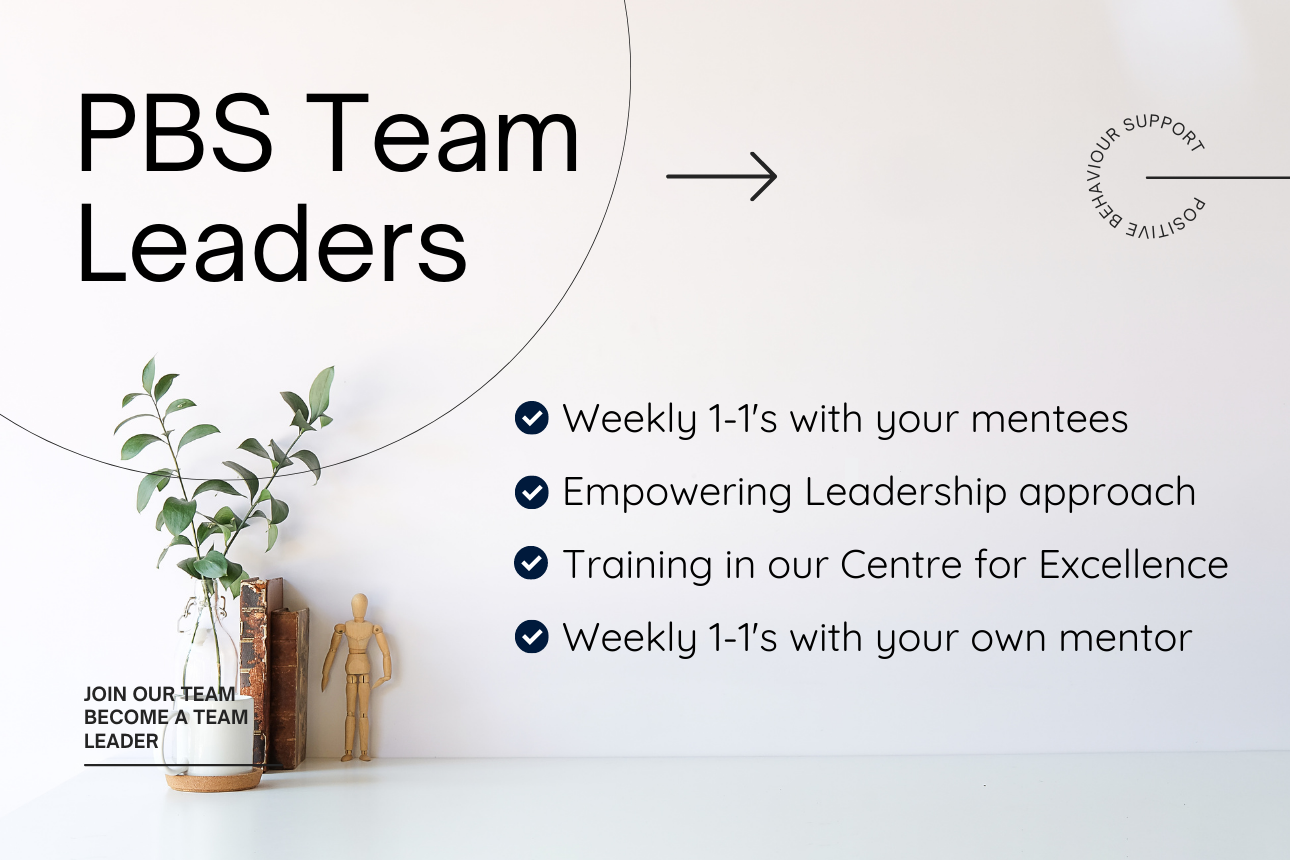 What qualifications are needed to become a Team Leader at Ability Consultants?
We promote from within — this ensures our Team Leaders understand not only the PBS profession, but also ensures they have a working knowledge of how we work.
We encourage our Team Leaders to complete our self-paced leadership training, known as the Centre of Excellence in PBS Leadership, as well as most units in our team induction, known as Base Camp.
Who supports Team Leaders?
Team Leaders are also behaviour support practitioners, which means even Team Leaders get their own Team Leader! If you're a Team Leader, you'll be allocated your own mentor, to ensure you have someone to support your clinical work, your own learning and development and overall career progression in behaviour support.
How to apply to become a Team Leader
If you're already part of our team, you can get the ball rolling by mentioning your interest in your next 1-1! You can also start completing our Expression of Interest form, found in our Google Docs Template Gallery.
If you're not yet part of our team at Ability Consultants, apply for the role of behaviour support practitioner and let us know that you're interested in a Team Leader role. At your interview, we can outline the next steps from there.
For more information about behaviour support careers at Ability Consultants, visit our Careers page and our Career Resources.