Ability Consultants partners with Autism Swim to teach vital water safety skills this summer
Melody Dexter
21 November 2022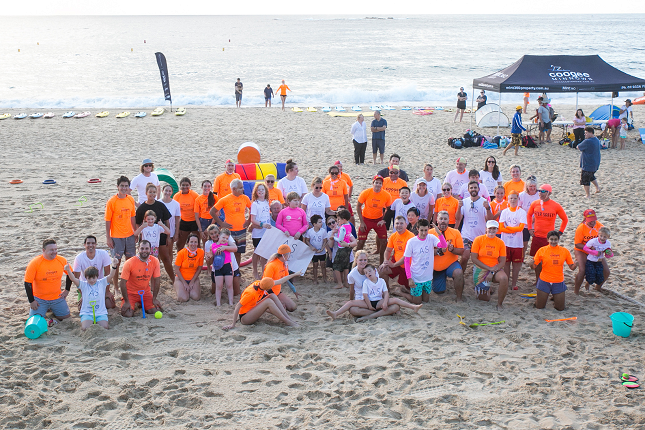 Individuals on the autism spectrum have an increased risk of drowning
Children on the autism spectrum have a higher risk of unintentional injury, in particular, drowning1. Children and young people with autism are 160 times more likely to drown than those without autism2 and almost half of all children on the autism spectrum are likely to leave a safe area or responsible carer3, exposing them to a higher risk of danger and drowning. These are statistics we're working to change, by supporting water safety initiatives this summer through Autism Swim.
December 1st is National Water Safety Day and we're highlighting the importance of water safety for individuals on the autism spectrum and other disabilities.
About Autism Swim
Autism Swim is an Australian award-winning organisation which seeks to prevent wandering and drowning of individuals on the autism spectrum. Autism Swim was founded by Erika Gleeson, a Senior Behaviour Specialist who is internationally recognised as a wandering and drowning prevention expert for those who are neurodiverse or have specific learning needs.
Autism Swim delivers training, support and resources to aquatic professionals in over 25 countries, increasing the availability of disability-friendly aquatics and fostering inclusivity in communities worldwide from Bahrain and Belgium to Thailand and Trinidad.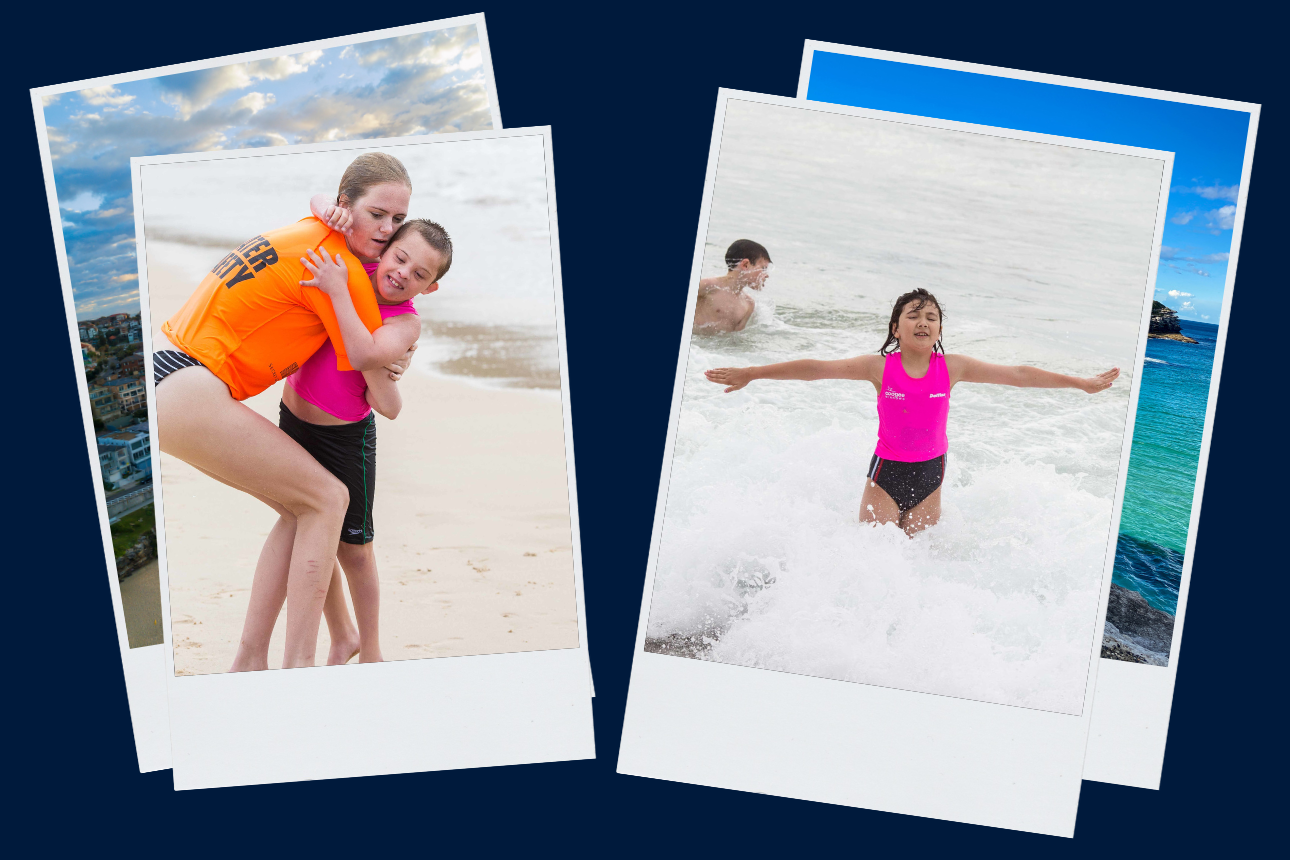 Autism Swim's Dippers program at Bronte Beach
This summer, Ability Consultants is a primary sponsor of Autism Swim's Dippers program, a modified Nippers program run through collaboration with Surf life Saving Clubs in Australia. Dippers provides inclusive water and surf education to individuals on the autism spectrum and other disabilities over an eight week period. Participants are assigned 2-3 volunteers for each one hour session, where they work towards their water safety goals, whether it be learning how to navigate waves or signal for help.
The program is free for participants, providing a valuable opportunity for individuals who would otherwise struggle to access water safety education at Australian beaches. Autism Swim offers all volunteers autism awareness and inclusion training, including topics such as sensory needs, behaviours of concern, working toward individual goals and communication. In addition, Autism Swim provides a qualified behaviour support practitioner or occupational therapist at Dippers locations, to support participants, their families and volunteers as they navigate new waters.
Dippers is supported by organisations including Ability Consultants and Surf Life Saving Clubs. Ability Consultants CEO David Ackling-Jones said, "We are honoured to be a part of the Dippers program. It's a way for people with autism to experience more freedom, social connection, and joy in the ocean, while building safe water skills."
Autism Swim's Dippers program is entering its 7th year and is expanding to more locations in Australia in 2023. This year, individuals such as NDIS participants can benefit from water safety education at four beaches in NSW including Bronte, Coogee, Bondi, and Port Macquarie and Freshwater.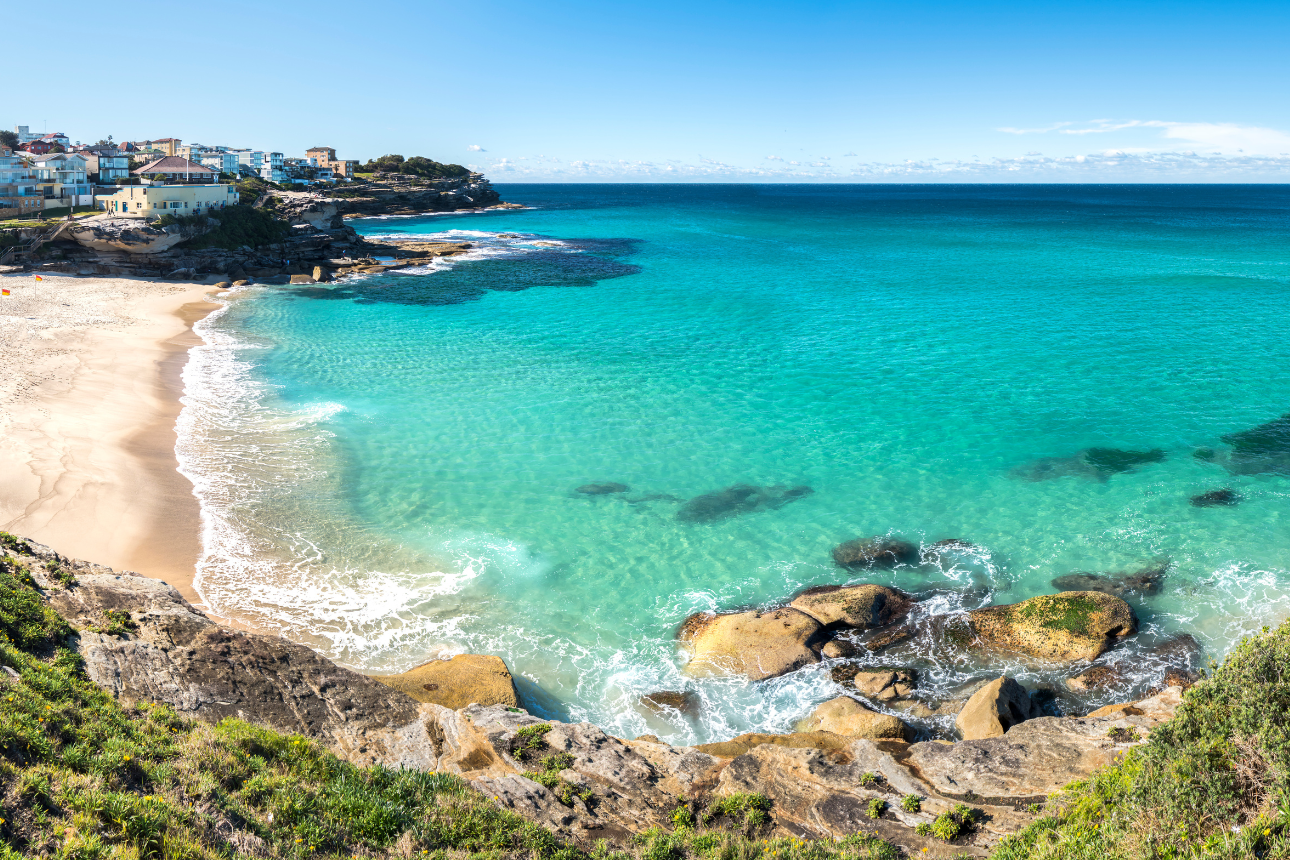 Volunteer with Autism Swim
Autism Swim values their generous volunteers who provide support behind the scenes, on the beach and in the water. You can volunteer with Autism Swim this summer.
All volunteers aged 18 and over need a valid Working With Children Check and can choose to volunteer in any of the following ways:
Primary Helpers volunteer over the full course of the program and commit to weekly sessions. They are paired with the same participant each week. You must be a member of a SLSC and have a minimum SRC for this.
Water Safety Helpers work with the Primary Helper and must have a minimum bronze medallion. Must also be a surf club member for this.
Sand Based Helpers assist with setting up, registration and more, a great option if you're not able to commit to every session over the 8 week period and if you're not a surf club member.
Operational volunteers such as supporting the Dippers program in roles such as photographer, videographer etc.
This summer, the Dippers program at Bronte runs from Saturday 4th February until Saturday 25th of March. The program runs from 8-9am, with volunteers arriving at 7am. To find out more about Autism Swim's Dippers program or to volunteer, visit the Autism Swim website.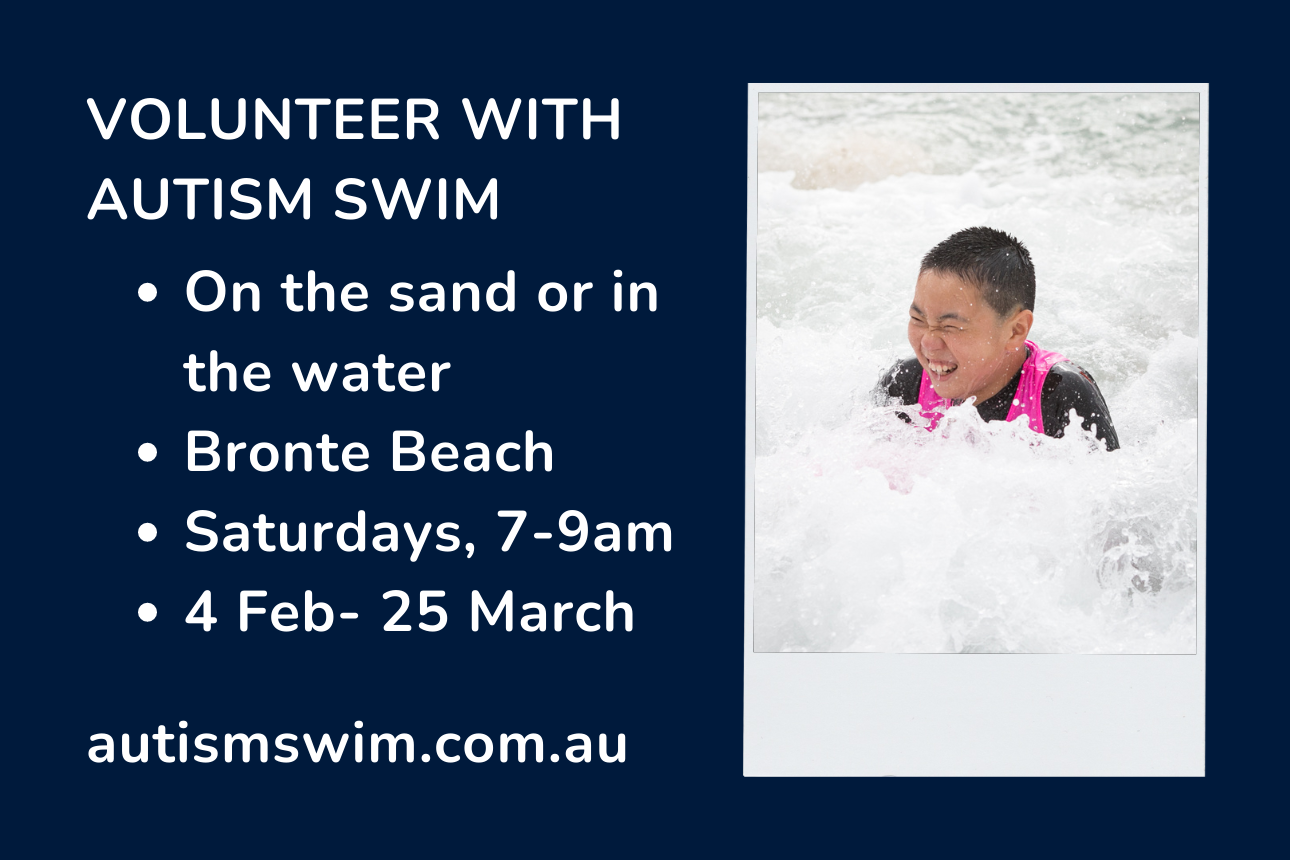 Images courtesy of Gavin Little Photography.
---
References:
1. Peden AE & Willcox-Pidgeon S, 2020, 'Autism spectrum disorder and unintentional fatal drowning of children and adolescents in Australia: an epidemiological analysis', Archives of Disease in Childhood, 105, pp 869-874.
2. Guan, J & Li, G, 2017, 'Injury Mortality in Individuals With Autism', American Journal of Public Health 107, no. 5, pp. 791-793., DOI: 10.2105/AJPH.2017.303696
3. Martin, C & Dillenburger, K, 2019, 'Behavioural water safety and autism: A systematic review of interventions', Review Journal of Autism and Developmental Disorders.